Thank you to Mr. Knaus and the children in Mrs. Herring's, Mrs. Nogueira's and Mrs. Nickerson's classes for creating artwork during their CPT block that will be displayed at Town Hall. The project is entitled "We may all be different, but we are all MEDFIELD."

Based on the most recent forecast information, the Memorial Halloween parades are ON for tomorrow! We hope to see you there!

Tomorrow is Spirit Day at Memorial. Can't wait to see all of the crazy hair!

Mark your calendars! Family Literacy Night is scheduled for Thursday, November 7th from 6-7:30 PM at the Dale Street School.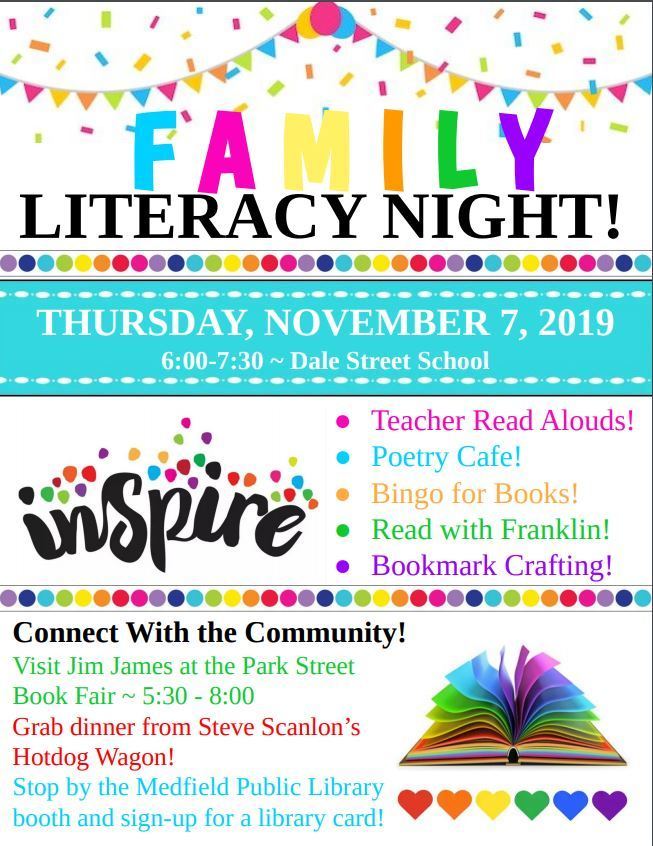 Spirit Day is coming on Friday, October 25th and the theme is Crazy Hair!

Tomorrow is an early release day as staff will be participating in professional development. There will be no PM kindergarten or preschool.

Our PTO is the best! Thank you for these adorable treats to kick off our first Spirit Day! #mempk1 #medfieldps

It's Spirit Day today! Show your Medfield pride Memorial! #mempk1 #medfieldps

Say Cheese! Picture Day is coming! Mark your calendars for Tuesday, September 24th.

Our Choose To Be Nice value for September is respect. To learn more about Ryan the Respectful Mouse, what Kindergarten and Grade One students will be doing in their classrooms and our Home Link, please click here:
https://5il.co/ab1p

Did you know that Memorial is a Choose To Be Nice school? This morning we took the following pledge: "I promise to Choose To Be Nice and spread kindness wherever and whenever possible." #MedfieldPS #mempk1 #choosetobenice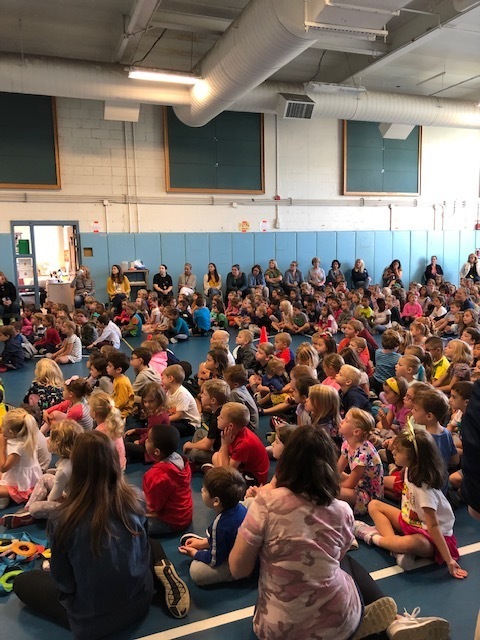 Our first Memorial PTO meeting will be held on Wednesday, September 11th at 9 AM. All are welcome!

Mark your calendars! Parent Information Night will be held on Tuesday, September 17th from 6-7:30.

Crushing Day 1! So happy to have our first graders back!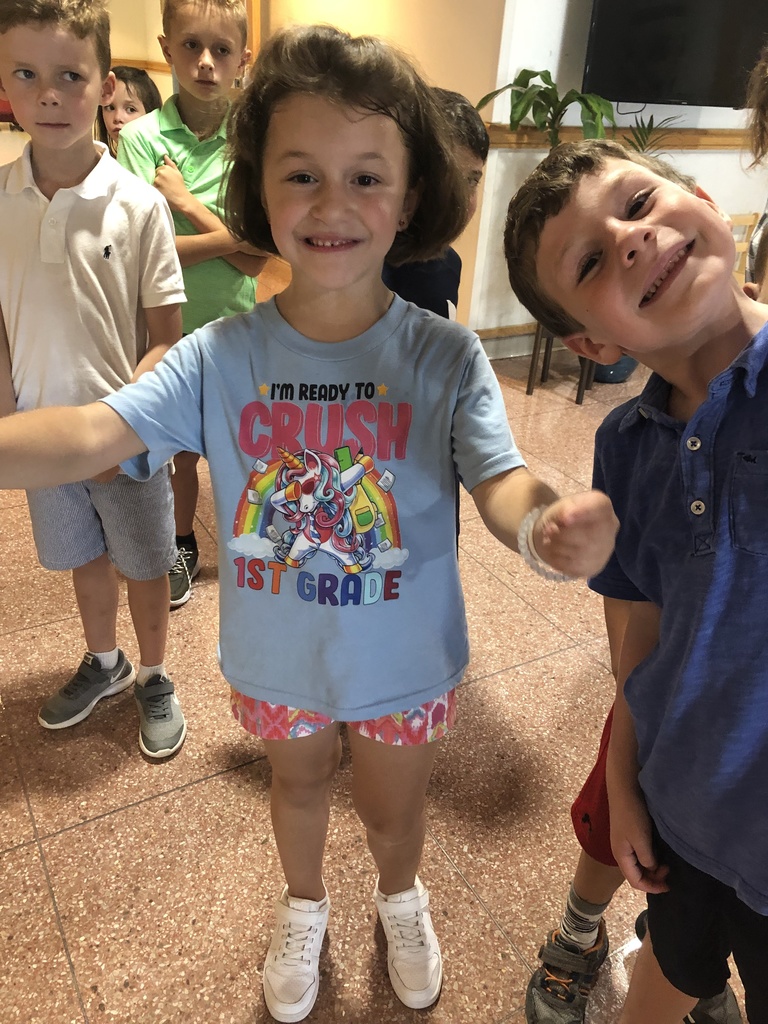 Memorial School hours for Kindergarten and First Grade students are as follows: Grade One and FDK - 8:25 AM - 2:55 PM, HDK - 8:25 AM - 11:15 AM or 12:05 PM - 2:55 PM.

Welcome back Memorial! The first day of school for our first graders will be Wednesday, Aug. 28th. Kindergarten students begin Tuesday, Sept. 3rd and our Preschoolers begin on either Tuesday, Sept. 3rd or Wednesday, Sept. 4th depending on their program. See you soon!