LOOKING AHEAD:
August 31 - School Starts - Special Schedule
September 1 - Day 1 C-A-Flex-E-G
September 2 - Half Day Schedule A-G (11:10 Dismissal)
September 5 - NO SCHOOL - LABOR DAY
September 6 - Day 2 E-B-D-G-F
Here is the 22-23 HS Monthly Bell Schedule for your reference. Please check it regularly as information may change.
2022-2023 MPS District Calendar
MAIN OFFICE SUMMER HOURS:
Weekly 8am-1pm
Please call 508-359-4367 to check in before you arrive to be sure someone is available to assist you.
WORK PERMITS:
Please call 508-359-4367 to schedule an appointment at the high school for a work permit. Instructions/Forms can be found HERE and all paperwork should be completed before your appointment. Work permits are also issued at the Superintendent's Office - and appointments are required. Please call 508-359-2302.
TRANSCRIPTS:
Please complete the alumni transcript request form found HERE.
---
CONGRATULATIONS MEDFIELD GIRLS LACROSSE!
Huge congratulations to Coach Mary Laughna and the Medfield Girls Lacrosse team on their DIII State Championship win last night. It is their first state championship since 2012 and second in program history. Way to go @MedGlax! The team beat Cohasset 12-9 over at Babson College.
Come cheer on Coach John Isaf and the Medfield Boys Lacrosse team as they play for the DIII State Championship TONIGHT. They face Norwell at 7:15 pm at Worcester State University. Tickets must be purchased online at https://t.co/DI9T2aGFJJ
Let's Go!!
---
AP SUMMER WORK
Taking an AP Class next year? Have questions about the summer work you are expected to complete? HERE is where you can find answers.
---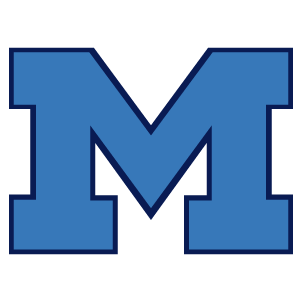 FROM THE ATHLETICS DEPARTMENT
For anyone that missed the Fall 2022 Athletics meeting last night, it is on the Medfield Athletics YouTube "on-demand."
Here is the link for the Fall 2022 Starting Locations, Dates, and Times for all high school athletics. Team websites are hyperlinked within the document (if applicable).
---
2021 Medfield High School Report Card
As required by Title 1, here is the DESE School Report Card for Medfield Senior High /Medfield Public Schools.
---
CLICK HERE:
COMMUNITY NOTICES
Please visit our district website for community notices and announcements.
https://www.medfield.net/o/medfield-public-schools/browse/103792
To submit items to the MHS WEEKLY NEWS UPDATE, please email Maura Fitzgerald at mfitzgerald@email.medfield.net by 8:00 AM on Monday mornings. If you would like to submit photos or flyers, please convert to .jpg files.