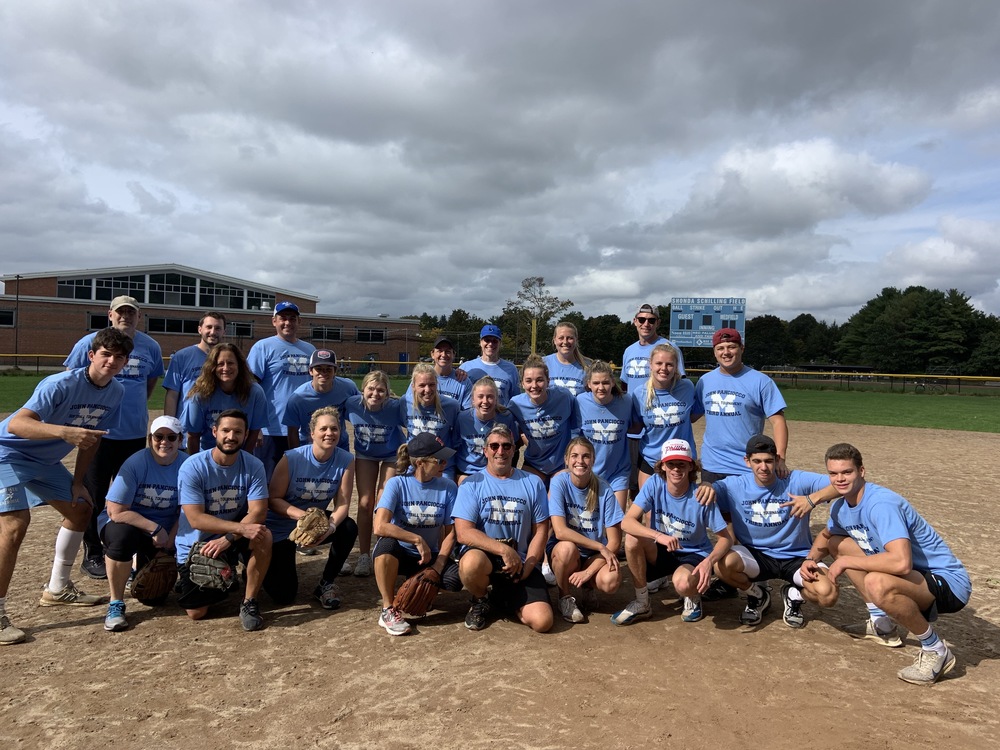 News Update - October 12, 2021
Medfield High School
Tuesday, October 12, 2021
MARK YOUR CALENDARS:
October 21st - World Language Honor Society Inductions from 5-7:30 PM in the High School Foyer
5:00-Latin
5:30-Chinese
6:00-French
6:30-Spanish
UPCOMING SCHEDULES -

THIS WEEK:
October 11 NO SCHOOL - COLUMBUS DAY
October 12 Day 8 B-Flex-D-C-F
October 13 Day 1 C-A-Flex-E-G
October 14 Day 2 E-B-D-G-F
October 15 Day 3 A-Flex-D-F-C
LOOKING AHEAD:
October 18 Day 4 B-A-Flex-G-E
October 19 Day 5 C-B-D-F-G
October 20 Day 6 E-A-Flex-C-F
October 21 Day 7 A-B-D-G-E
October 22 Day 8 B-Flex-D-C-F
Helpful Information for Families:
Check out the Medfield High School FAQs Center for information regarding our HS Schedule, School Calendars, Bell Schedules, Technology, and more!
---
FROM THE HEALTH OFFICE
If you watched the nurse's video from the Open House, there is a correction about the flu vaccine. It is NOT mandatory this year. Our apologies for the misinformation - last year's mandate was lifted. Thank you.
---
FROM THE GUIDANCE OFFICE
2021 AP EXAM REGISTRATION INFORMATION
All students currently enrolled in AP courses need to register for their exams by November 1st, 2021. Students should log into their College Board accounts and enter the AP code for each AP class they are taking. Please see this FLYER with more detailed instructions.
ATTENTION SOPHOMORES (CLASS OF 2024)
On October 16th Medfield High School will be offering the PRE-ACT for all sophomores. This OPTIONAL practice test for the ACT is normed for sophomores and is a great LOW-STAKES introduction into the college admissions testing window.
To register please log in here: https://aptsusa.com/medfield/
The PRE-ACT will be held at MHS on Saturday, October 16th and is approximately three hours in length. Scores will be released in December. Please see this flyer for more information.
ATTENTION JUNIORS (CLASS OF 2023)
On October 16th Medfield High School will be offering the PSAT for all juniors. We encourage all members of the Class of 2023 to take the PSAT in preparation for future college entrance exams.
To register please log in here: https://aptsusa.com/medfield/
The PSAT will be held at MHS on Saturday, October 16th and is approximately three hours in length. Scores will be released in December. Please see this flyer for more information.
If financial assistance is required for either of these tests, please contact the guidance office at 508-359-2482 to request a fee waiver.
ATTENTION JUNIORS & SENIORS!
The following college representatives will be visiting MHS this week. Please log in to your Naviance account to schedule a visit. NOTE: if the session is during FLEX period, Guidance will also schedule you through the MyFlexLearning app.
Thursday, October 14, 2021 @ 2:15 pm
Boston University - virtual
Bucknell University - in-person
Johnson & Wales University - in-person
Rochester Institute of Technology - virtual
Friday, October 15, 2001 - Flex Period
High Point University @ Flex A - in-person
IE University - Madrid @ Flex A - in-person
Fairfield University @ Flex B - in-person (*NOTE: will meet in upper cafeteria)
Nichols College @ Flex B - in-person
FINANCIAL AID INFORMATION:
Each year, the Medfield High School Guidance Department typically offers a program for junior and senior parents on financial aid. A financial aid officer from the Massachusetts Educational Financing Authority comes to our school to present the program. However, due to the pandemic, MEFA is not offering in-person events yet. In lieu of an in-person program, MEFA has put together some great videos of the financial aid process. Please click here to access these informative videos:
https://www.mefa.org/videos/category/financial-aid
In addition, there are numerous live webinars available for parents. The next College Financing Webinar will be held on October 20th. Find all MEFA webinars and resources here:
---
FROM THE SCIENCE DEPARTMENT
During the week of October 18th-22nd, Massachusetts will celebrate STEAM week. This acronym represents the fields of Science, Technology, Engineering, Art and Mathematics. The theme for this year is "See yourself in STEAM" as groups all over Massachusetts work collaboratively to encourage students from all backgrounds to engage in these fields. See below for resources describing and linking to a variety of events occurring in our area.
---
FROM THE ATHLETIC OFFICE
Winter Sports Meeting:
Monday, November 8th, 2021
6:15pm in the MHS Gym (or online on Medfield Athletics YouTube Channel)
Sport break-outs in classrooms to follow

Winter 2021-2022 registration is open!
Please visit FamilyID.com to register.

Offerings:
Winter 2021-2022 Sport Offerings
---
FROM MHS THEATRE
The MHS Theatre Society is hard at work preparing to perform A Wrinkle in Time on November 19th-20th. The play follows the story of a teenage girl named Meg Murry. In this staged retelling of Madeleine L'Engle's beloved young adult novel, A Wrinkle in Time, Meg embarks on an extraordinary adventure through time and space. Along with her younger brother Charles Wallace, their friend Calvin, and the guidance of various mysterious celestial beings, Meg attempts to locate her father and, perhaps, to save the world from a force of darkness beyond recognition.
---
MHS PTO

The MHS PTO Fall Annual Appeal continues! We did not run our appeal last year, so we are hoping for a successful campaign this year so we can fund grants that help enrich academic, athletic and extracurricular activities for all MHS Students. A donation of any amount is greatly appreciated. What does the PTO do? Check out this FLYER for more information.

There are two ways to donate:
1. Go to our website https://www.medfieldhspto.com/ and click on the DONATE button.
2. Send in a check made payable to MHS PTO with your student and drop off at the Main Office.

Thank you in advance for your generous donations!
---
DIG PINK IN OCTOBER
MHS girls & boys volleyball teams are going to Dig Pink in October!
The Ellie Fund (www.elliefund.org) is a non-profit in Massachusetts which provides non-medical support and services to breast cancer patients in Mass. 100% of all funds raised go directly to the Ellie Fund.
You can support these Ellie Fund patients in these ways:
Donate on the Facebook link: https://www.facebook.com/donate/294554972088627/4738606006173704/

Attend the girl's volleyball games this Wednesday, Oct. 13th versus Hopkinton @ MHS (JV2 starts @ 4:30, JV1 @ 5:30 & varsity girls serve it up @6:30) with all admissions going to Ellie Fund.
---
DESTINATION IMAGINATION
Want to learn more about DI? Join us for an Information Night on October 21st from 7:30-8:30pm in the Wheelock School cafeteria. Meet and talk with experienced Team Managers as they explain "Instant Challenges" and share their Destination Imagination experience. Registration forms will be distributed and are due no later than October 28th . If you can't make it or would like more information please email www.medfielddi@comcast.net. For more information, visit the MA DI website www.madikids.org or the national DI website www.idodi.org.
---
FROM MCAP
WE WANT YOU!
Medfield Cares About Prevention (MCAP) is conducting three research focus groups during the month of October to find out what Medfield High School students think about youth substance use in town. Participants will receive 1.5 service hours, free food, and a $10 gift card to Blue Moon or Starbucks for participation. All responses will be anonymized and participation is completely voluntary.
Acceptance into the focus groups is first come, first serve. If a student is under 18, parents/guardians are required to sign a permission form.
The three available focus group times are:
Tuesday, October 12th from 7:00pm - 8:15pm, via Zoom
Monday, October 18th during flex period, in person
Thursday, October 28th during flex period, in-person
Interested? Register here.
---
DIGNITY MATTERS
There is a menstrual product fundraiser going on at the high school until October 20th. Menstrual product items are considered a luxury and therefore many shelters do not carry them. Possible donation items include tampons, pads, panti liners and diva cups. Donations can be dropped off in the "Dignity Matters" bin in the main foyer below the front staircase. For any questions, please contact Maddie Curmi at mdcurmi2022@email.medfield.net
---
BOX TOPS FOR EDUCATION
Box Tops are still being collected and the money raised will benefit Blake Middle School. If you have any box tops that you cut out, NOT the new scanning type, please have your student drop them off in the box in the main office of the High School. There is also a collection box at Shaws on the window sill at the self check out end.
Any questions? Email lizsandeman@gmail.com Thank you!
---
CLICK HERE:
To submit items to the MHS WEEKLY NEWS UPDATE, please email Maura Fitzgerald at mfitzgerald@email.medfield.net by 8:00 AM on Monday mornings. If you would like to submit photos or flyers, please convert to .jpg files (if possible).