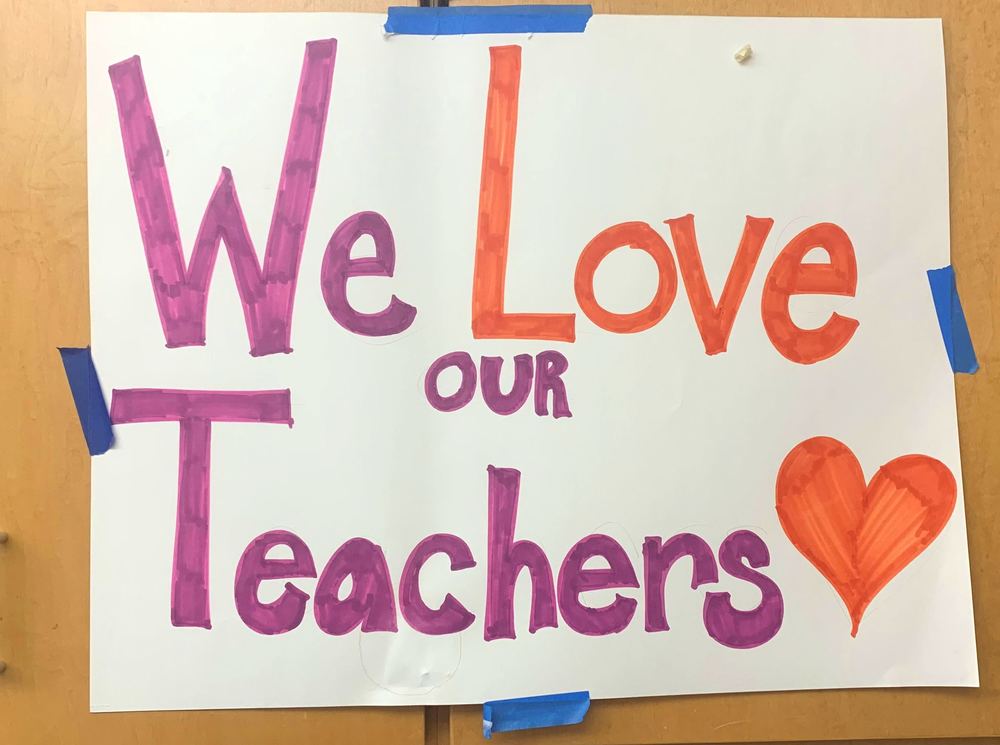 News Update - March 1, 2021
Medfield High School
Monday, March 01, 2021
THIS WEEK:
March 1 Cohort A in person/B Remote - ALL SYNCHRONOUS
March 2 Cohort A in person/B Remote - ALL SYNCHRONOUS
March 2 AAPPL testing for Cohort A World Languages seniors
March 3 Cohort B in person/A Remote - ALL SYNCHRONOUS
March 3 Guidance webinar for all SOPHOMORE Parents/Guardians @ 12 NOON
March 4 Cohort B in person/A Remote - ALL SYNCHRONOUS
March 4 AAPPL testing for Cohort B World Languages seniors
March 5 Cohort B in person/A Remote - ALL SYNCHRONOUS

---
LOOKING AHEAD:
March 8 Cohort A in person/B Remote - ALL SYNCHRONOUS
March 9 Cohort A in person/B Remote - ALL SYNCHRONOUS
March 10 Cohort A in person/B Remote - ALL SYNCHRONOUS-Advisory @ 11:10 AM
March 11 Cohort B in person/A Remote - ALL SYNCHRONOUS
March 11 National Latin Exam
March 12 Cohort B in person/A Remote - ALL SYNCHRONOUS
---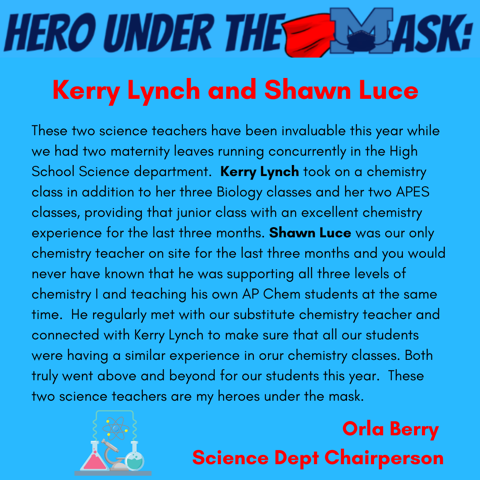 ---
GUIDANCE NEWS & NOTES
FOR SOPHOMORE PARENTS/GUARDIANS...
Please virtually join the MHS guidance counselors on Wednesday, March 3rd at 12:00 noon for a webinar about career exploration, course selection, finding balance in high school and beyond, and a future planning preview. The webinar will be recorded and shared with families who are unable to attend at that time. The webinar link will be sent via email from the guidance office closer to the date.
COLLEGE DECODED WORKSHOPS TO BE OFFERED BY TRINITY COLLEGE
Students beginning their college search process are invited to join any of the workshops listed below, hosted by Trinity College Office of Admissions.
March 3 at 8:00 AM & 6:30 PM - "In 650 Words or Less: Taking on The College Essay"
March 10 at 8:00 AM & 6:30 PM - "Understanding the Importance and Role of Demonstrated Interest"
For details and to register, click here.

---
NO PLACE FOR HATE virtual assembly - Wednesday, March 10 at 12:30 pm.
We are excited to bring this interactive, entertaining, and engaging program to MHS! Students will receive more information including the link to the assembly soon, and we encourage all students to attend. More information below.
---
---
Dear Senior Parents and Guardians,
The ANGP committee is in the process of planning a wonderful event for the Class of 2021. We are working on getting approvals from the town, police, fire and administration. As soon as we have all the appropriate approvals, we will announce our plans for ANGP this year. We know everyone is anxiously awaiting the event details, but we need to make sure everything is done according to protocol and safety standards. We appreciate your patience with this.
In the meantime, there are two things you can do.
1. Make a donation to the ANGP. There are no tickets to purchase. Instead, we rely on your tax-deductible donation in support of your student's attendance to one of Medfield's time-honored traditions. Check out our website for updates and to make a donation. https://www.medfieldangp.com/
2. Send in photos of your senior. Please see the flyer below for detailed information on what is needed from you. We want to make sure EVERY senior is represented in the End of Year tribute video to the Class of 2021.
Thank you, Janie Boylan & Kim Price
ANGP Co-Chairs (angpmedfield@gmail.com)
---
CLICK HERE, TO CHECK OUT THE DAILY ANNOUNCEMENTS!
---
MAKE A DIFFERENCE. BE PART OF OUR TEAM! MCPE is looking for new board members-men and women from the Medfield community with various skill sets and interests who want to have a voice in the improvements that reach our classrooms! Board members do not need to have kids currently in the school system—just a desire to support and enrich the Medfield Schools. Board members will serve a 3-year term and attend meetings one evening a month during the school year. The time commitment required to join the Board can be organized to fit the schedules of both stay-at-home and working parents. Interested? We'd love to hear from you! Apply here by March 8th: https://www.medfieldcoalition.org/volunteer-application-form.
FLORAL HEART PROJECT COMES TO MEDFIELD
ON THE FIRST NATIONAL DAY OF MOURNING FOR COVID-19.
WHAT: On March 1st, the first National Day of Mourning for COVID-19, volunteers will lay heart garlands for The Floral Heart Project in over 75 locations across America, to pay respect to those who have lost their lives or are suffering from the effects of COVID-19. Kristina Libby, a NYC artist and activist, started to reveal these dedication sites last April and has partnered up with 1-800-flowers and Bloom Studios to expand this endeavor nationwide.
WHERE: Front lawn of Medfield Town Hall; this is a private event due to Covid-19 gathering restrictions.
WHEN: On March 1st at 6:00 pm, a small gathering will take place to unveil the memorial, made up of flowers and a dedication board, where people are invited to leave notes. Medfield Strong, a community service group, will live stream the event on Facebook. The memorial will be exhibited through March 8th for citizens to visit, reflect and embellish upon.
HOW TO GET INVOLVED
1. On the night of March 1st, families are invited to join in a moment of silence remotely and light a candle to display on their front step in remembrance of those who have lost their lives to this virus.
2. Families are invited to visit the memorial at the lawn in front of Medfield Town Hall from March 2nd - March 8th.
3. High Schoolers will participate in a moment of silence at school and will be invited to visit a memorial at school set up outside the office to reflect and leave notes.
WHY? This project is aimed to help our community have a safe space to grieve and remember what we have lost at the hands of this pandemic. To learn more about this initiative, visit
https://www.floralheartproject.com/covid-national-day-of-mourning?fbclid=IwAR2zPLp6CBYZdWryuPRG0e2VibFKi6DLE0ffbIsIy496NLHMZ9PFom9Ye00
---
To submit items to the MHS WEEKLY NEWS UPDATE, please email MJ Ingram at mingram@email.medfield.net by 8:00 AM on Monday mornings. If you would like to submit photos or flyers, please convert to jpg files (if possible).