News Update - November 9, 2020
Medfield High School
Monday, November 09, 2020
MARK YOUR CALENDARS!
THIS WEEK...
Nov. 9 Cohort A in person
Nov. 10 Cohort A in person
Nov. 11 SCHOOL CLOSED - Veterans Day
Nov. 12 Cohort B in person
Nov. 13 Cohort B in person
LOOKING AHEAD:
Nov. 16 Cohort A in person
Nov. 17 Cohort A in person
Nov. 18 ALL REMOTE (Advisory @ 11:40 AM)
Nov. 19 Cohort B in person
Nov. 19 Term 1 ends
Nov. 20 Cohort B in person
Nov. 20 Term 2 begins
---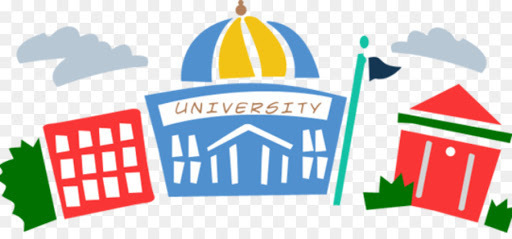 GUIDANCE OFFICE NEWS & NOTES
ATTENTION JUNIORS & SENIORS!
Due to COVID-19, Medfield High School will NOT be hosting in-person visits this fall. We will be scheduling virtual visits for this fall every weekday after school from 2:00-3:00 PM. Sessions will be 20 minutes. This transition to virtual visits facilitates the opportunity for more college representatives to meet with Medfield students. Please log on to your Naviance account and sign up for the virtual sessions you are interested in. Virtual visits will start the week of September 29th
The following schools are scheduled the week of 11/9-11/13:
Monday: Simmons University, Massachusetts College of Pharmacy & Health Sciences,
Thomas College
Tuesday: University of Alabama, University of Toronto, United States Air Force
Thursday: Framingham State University, Ithaca College, Ohio Wesleyan University
Friday: Saint Anselm's College, Becker College, University of Massachusetts-Amherst
---
The deadline has passed on senior portraits, senior bios, and senior "Can You Imagine" submissions, but now is a great time for families and friends to order/design recognition ads (AKA baby ads) to honor the graduating seniors. Jostens, in charge of that online process, has set the deadline for January 31. Here is the link: https://www.jostens.com/apps/store/ybAdDesigner/1549546/-/2020070904243269054/CATALOG_SHOP/. If you have any questions, please let Jostens know. Their recognition ad phone line is 800-358-0800.
On a separate note, if you have any photos you can submit to fit certain themes (senior sunsets at Hospital Hill, freshman fun outside of school, grade-by-grade random candids during the past several months, and senior throwbacks), please label them as such and upload them via this private link: https://images.jostens.com/415464605. If you get a screen asking you for a User ID, type in this number: 415464605.
Finally, if you want to order a copy of the yearbook, please use this link: http://jostensyearbooks.com/?REF=A01095588. Thanks in advance for your support!
-MHS Yearbook Staff
---
According to the 2018 Metrowest Adolescent Survey, 78% of Medfield High School seniors have tried alcohol. In an effort to keep families informed, please check out our latest newsletter about alcohol and social hosting by parents. For tips on how to talk to your kids and find other important resources about teen alcohol use, visit MCAP's Social Host Campaign web page or follow us on social media (@MedfieldCares on Instagram, Twitter, FB).
This campaign is brought to you by Medfield Cares about Prevention (MCAP) in partnership with the Medfield Police Department.
---
Our Medfield Public School teachers and staff are working tirelessly to ensure our children's safety, social emotional health, educational progress, and happiness. This our chance to recognize all the little and big things teachers, staff and administration is doing to make this unsettled time purposeful!
Share the positive experiences your kids are experiencing during this time and we'll share publicly these experiences to show your support for our schools.
Family Nomination: https://forms.gle/LZPP54oZ15ANGgbg8
Staff Nomination: https://forms.gle/ss9kTVhup3kMcvH86
---
---
HANNAH ADAMS CLUB ANNOUNCES A DELICIOUS SCHOLARSHIP FUNDRAISER!
The Hannah Adams Woman's Club invites the public to join a virtual Autumn Soup Class to support the Hannah Adams Scholarship Fund on Monday, Nov. 16, at 10:00 AM. We will make soup along with Peg Doyle of Wellness and You during this fun, live virtual event. The cost is $10 per person and will directly benefit scholarships awarded to Medfield residents graduating from high school this year. Be sure to register by Nov. 14 at noon to arrange payment (via Venmo, cash or check), and receive the Zoom link plus a list of ingredients to purchase ahead of time.
"Soup is healing; in this age of Covid, all methods of healing and building a strong immune system are vital to your well-being. " - Peg Doyle
The Hannah Adams Woman's Club is the longest continuously-running women's club in America. It was inspired by Medfield resident Hannah Adams (1755-1831) who ran a similar group during her lifetime and who was the first woman in America to earn a living as a professional writer. HAWC is committed to supporting women and the community. For more information about the club, its activities, and/or the scholarship fund, please contact hannahadamswc@gmail.com or visit @hannahadamswomansclub on Facebook.
(*Photo courtesy of britannica.com)
---
SUPPORT THE MEDFIELD MUSIC ASSOCIATION THIS HOLIDAY SEASON!
We're incredibly sad to announce that Spaghetti with Santa & Friends isn't feasible this year due to event restrictions. But ask yourself this... Do you want to build a snowman or teddy bear? The MMA is offering 9" build-your-own snowmen or teddy bears with stuffing, birth certificates, other goodies, and a fun live Zoom party where special guests will show how to stuff the cozy friends and lead sing-a-longs and story time. To learn more or join the fun: medfieldmusicassociation.com.
---
MEDFIELD COALITION FOR PUBLIC EDUCATION NEWS
ONE MEDFIELD MOVES!
Walk, Run, Bike, Rollerblade, Swim or Skip your way to 20.52 miles between now and November 30th! The $25 fee per participant (all ages welcome) gets you: a tracking sheet for recording your mileage, "One Medfield" t-shirt after your mileage is complete and weekly emails to keep you motivated.
This event is sponsored by Medfield Orthodontics.
FLORAL WORKSHOP: Join MCPE for the first event in our One Medfield Virtual FunRaising Night In series with Alice's Table! REGISTER NOW!
MCPE has partnered with Alice's Table to bring this private fundraising workshop to your home on November 19th at 8:00 PM just in time for the fall holiday season! Sign up for this exclusive virtual class and create your own stunning holiday centerpiece.
Each ticket includes an abundance of farm-fresh flowers and a planter delivered to your doorstep the day before the event, so all you need to have on hand is your computer, a pair of scissors or floral clippers and some water!
Visit medfieldcoalition.org for more information on these exciting initiatives and other upcoming events!
DID YOU KNOW that you can now follow us on FACEBOOK, INSTAGRAM (@medfieldhs) and on TWITTER (@MedfieldHS)? If you are a fan of social media, you can keep up with the latest news from MHS by following us on any of these platforms.
To submit items to the WEEKLY NEWS UPDATE, please email MJ Ingram at mingram@email.medfield.net by 8:00 AM on Monday mornings.