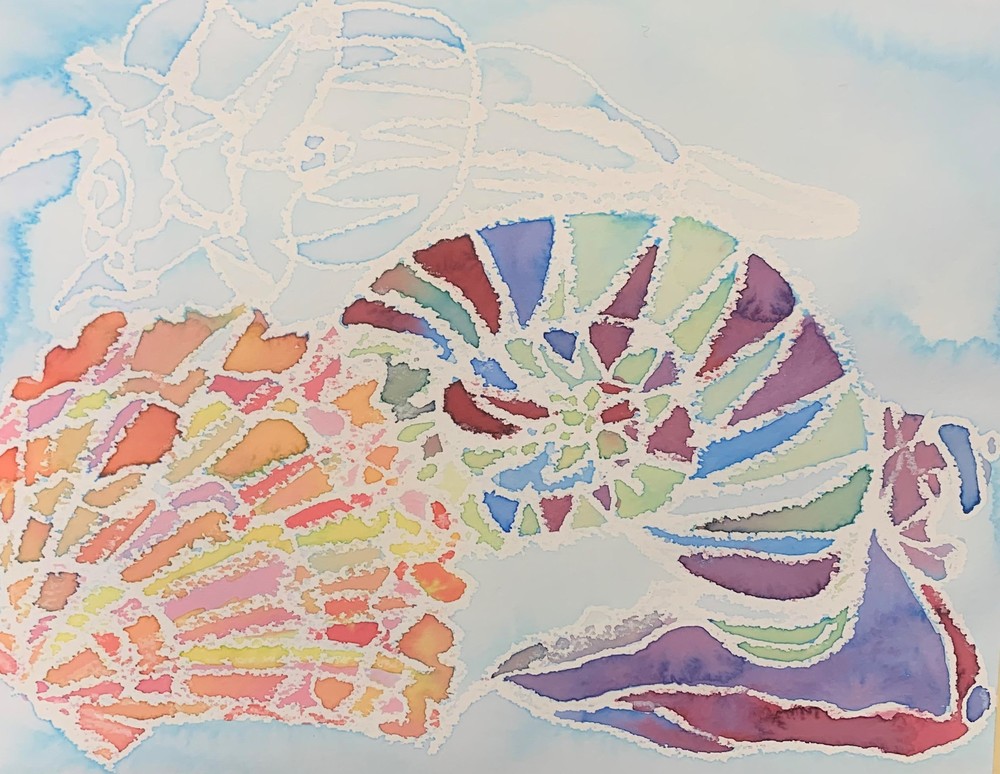 News Update - September 29, 2020
Medfield High School
Tuesday, September 29, 2020
WHAT'S UP THIS WEEK AT MHS?
Sept 29 - Cohort A in person
Sept 30 - ALL REMOTE (Advisory @ 11:40 AM)
Oct. 1 - Cohort B in person
Oct. 1 - DEADLINE for MHS SAT DAY registration
(MHS Seniors Only)
Oct. 2 - Cohort B in person
LOOKING AHEAD:
Oct. 5 - Cohort A in person
Oct. 6 - Cohort A in person
Oct. 7 - ALL REMOTE
Oct. 7 - DEADLINE FOR PSAT registration
(MHS Juniors Only)
Oct. 8 - Cohort B in person
Oct. 9 - Cohort B in person
Oct. 12 - NO SCHOOL
---
SCHOOL PICTURE DAYS FOR STUDENTS
Student picture days have been scheduled for MONDAY, October 19th (Cohort A) and THURSDAY, October 22nd (Cohort B). The photos will be taken outside in the tent at the front of the building to allow for appropriate social distancing.
---
MHS ADVISORY PROGRAM KICKS-OFF THIS WEEK! The first MHS Student Advisory of the year is scheduled for Wednesday, September 30th. As in years past, the purpose of Advisory is for students to cultivate a long-term relationship with another adult in the building that complements their academic experience. This year, Advisory meetings will be held about every 3 weeks on Zoom from 11:40am-12:00pm. The focus of Advisory is to provide a small period of time carved out of the day for students to connect with their peers and an adult at MHS, to build community and relationships, to relieve stress and promote social-emotional learning, and to reflect and/or discuss topics they would not always have time for elsewhere. Two representatives from each grade are also working closely with the faculty planning team to offer feedback on and ideas for activities based on students' needs: (Grade 12) Sarah Churchill & Teddy Sawan, (Grade 11) Annie McCarthy & Aidan Corrodi, (Grade 10) Hannah Ross & Elizabeth Panciocco. All students should check their email prior to September 30th, as advisors will be reaching out with their Zoom link, which students should save in their link-keeper Google doc for future meetings as well. The MHS staff looks forward to reconnecting with their advisories this week!
---
WANT TO KNOW MORE ABOUT HOW OUR MHS HYBRID GOOGLE CLASSROOM WORKS and find an information HUB including schedules, calendars and daily announcements, and much, much more?
CHECK OUT OUT THIS WEBSITE THAT'S BEEN CREATED FOR YOU!
---
IMPORTANT REQUEST FROM THE MHS HEALTH OFFICE
Every year we ask families to send in health forms for their child should they have a medical condition which requires a medication. Please take a moment to review these forms (links below) now as some forms require your signature only and other forms require both your signature as well as the signature of your child's health care provider. It's important for parents/guardians, school nurses and physicians to collaborate in order to keep your child healthy and safe at school, on the bus and during school-sponsored activities, especially in light of the current Covid-19 pandemic.
Medication Authorization and Plan
---
DID YOU MISS THE MHS PARENT INFORMATION WEBINAR ON SEPT. 24th?
Fortunately, the webinar was recorded and is available to all parents by clicking on this LINK.
Please enter Access Passcode: %?1xm5U4.
---
GUIDANCE OFFICE NEWS & NOTES
MEFA's College Financing Webinar Series
Attention Seniors:
The 2021-2022 FAFSA (Free Application for Federal Student Aid) form will be available beginning October 1st. The FAFSA® form allows students to request federal grants, work-study, and loans, all in one application.
Due to Covid-19, MEFA (Massachusetts Educational Financing Authority) will not be coming to MHS for their annual seminar, instead they will be hosting Family Webinar Series. The first in the series Understanding the FAFSA . This webinar provides a detailed overview of the FAFSA. Learn step-by-step instructions on completing the application, helpful tips on answering questions, and important next steps.
Beginning Monday, September 28th through Thursday, November 5th, the Massachusetts Education Financing Authority (MEFA) will host a live College Financing webinar daily, every Monday through Thursday, with daytime and evening hours. All webinars will be recorded and available online for families who are unable to attend a live event. This webinar will provide a comprehensive overview of the full financial aid application process. Presenters will include MEFA staff members as well as guests from financial aid offices across the Commonwealth, providing families the opportunity to hear from many of the most knowledgeable financial aid leaders in the industry.
For additional financial aid resources, please visit: https://sites.google.com/email.medfield.net/mhs-guidance-department/college-information/financial-aid
ATTENTION JUNIORS/CLASS OF 2022 - PSAT REGISTRATION
Registration will open for the October 17th PSATs this week. We encourage all members of the Class of 2022 to take the PSAT in preparation for future college entrance exams. Students can register for the PSAT by visiting: https://aptsusa.com/medfield/
Upon registration, students can pick up a prep booklet in the guidance office beginning on Monday, September 21st. The deadline to register is October 7th. If financial assistance is required, please contact the guidance office at 508-359-2482 to request a fee waiver.
ATTENTION JUNIORS & SENIORS!
Due to COVID-19, Medfield High School will NOT be hosting in-person visits this fall. We will be scheduling virtual visits for this fall every weekday after school from 2:00-3:00 pm. Sessions will be 20 minutes. This transition to virtual visits facilitates the opportunity for more college representatives to meet with Medfield students. Please log on to your Naviance account and sign up for the virtual sessions you are interested in. Virtual visits with the following schools are scheduled the week of 9/29-10/2:
Tuesday: Hofstra University, Eckerd College, University of Connecticut
Wednesday: Bard College, Massachusetts College of Liberal Arts, Catholic University
Thursday: Syracuse University, Hobart William Smith College, Westfield State University
Friday: Bucknell University, University of Maine, Oberlin College
STUDENT MILITARY OPT-OUT FORM
In accordance with the No Child Left Behind Act (NCLB) and the National Defense Authorization Act (NDAA), school districts must now provide, upon request, the names, addresses, and telephone numbers of all secondary students (grades 9-12) to military recruiters and institutions of higher education provided that the school notifies parents and students of their right to request that this information not be released without their prior written consent and that the school complies with such requests. If you do NOT want your student's name to be released please submit this FORM for the guidance department. PLEASE NOTE: the completed form must be submitted no later than October 15th.
MHS to offer SAT SCHOOL DAY on Wednesday, October 14th, 2020
Given all the uncertainty about college testing and with Covid-19 safety protocols in mind, the October 3rd SAT and SAT Subject Tests scheduled at Medfield High School have been cancelled. MHS will be offering a SAT School Day Test for all Medfield High School SENIORS on Wednesday, October 14th, 2020.
Here are some facts about SAT School Day:
You will pay to take the exam through AP TEST SERVICES, not through College Board.
If you are looking for a refund or to switch payment from the October 3rd SAT to another SAT you need to contact College Board directly at 866-630-9305.
Only the SAT with essay or SAT no essay are offered on SAT School Day. College Board prohibits subject tests on SAT School Day.
If you have an SSD number and receive testing accommodations, you will be able to test on SAT School Day.
If you were NOT registered for the October SAT in Medfield you can still take the test. Registration information is now available.
The deadline to register for SAT School Day here in Medfield will be THIS THURSDAY, October 1st, 2020.
The district will do a deep clean on the Tuesday night prior to the test and again on Wednesday after testing.
Students will be split up on test day by cohort. More information will be provided as we get closer to October 14th.
We are excited to offer the SAT to all MHS SENIORS! If you have any questions about the SAT Test Day protocols, please contact your guidance counselor at 508-359-2482.
---
Thanks for your patience as we settled some logistics with Jostens! These are unprecedented times, but the good news is that MHS remains committed to producing a yearbook, including a section full of senior portraits and as much coverage of memorable moments as possible. Please review THIS PDF for details on how to submit photos, how to pre-order yearbook copies, etc. We are looking forward to a fantastic year...and yearbook!
---
---
MEDFIELD COALITION FOR PUBLIC EDUCATION (MCPE)
Join MCPE for a floral workshop for the first event in our One Medfield Virtual FunRaising Night series with Alice's Table in November 19 at 8:00 PM! MCPE has partnered with Alice's Table to bring this private fundraising workshop to your home just in time for the fall holiday season! Sign up for this exclusive virtual class and create your own stunning holiday centerpiece. A representative from Alice's Table will teach you step-by-step how to create a beautiful fall arrangement in a stylish planter, all while sharing her top floral tips and tricks! Tickets are $87 a piece and includes all flowers and the planter (shipped to your doorstep) and the Zoom instruction ($20 from each registration will go towards supporting the Medfield Public Schools). Only 100 tickets are available, so sign-up quickly! Don't miss out! Registration will close on November 1st to make sure the flowers can be delivered in time for our class. https://alicestable.com/events/virtual-floral-arranging-with-medfield-coalition_1597254546
---
DRIVEWAY PAINTING: Sign up NOW to have our special "Medfield M" logo painted on your driveway and show your community spirit! Sign ups are limited, so don't miss your chance!
COST: $35
WHEN: Sign up through October 23. You will be contacted 24 hours before painting will occur.
THANK YOU to: Will's Hardware, who has generously sponsored this event!
---
YOU ARE INVITED TO A CHALLENGE SUCCESS (VIRTUAL) PARENT EDUCATION EVENT!
CLICK this LINK for more information about this event.
---
DID YOU KNOW that you can now follow us on FACEBOOK, INSTAGRAM (@medfieldhs) and on TWITTER (@MedfieldHS)? If you are a fan of social media, you can keep up with the latest news from MHS by following us on any of these platforms.
To submit items to the WEEKLY NEWS UPDATE, please email MJ Ingram at mingram@email.medfield.net by 8:00 AM on Monday mornings.