News Update - September 21, 2020
Medfield High School
Monday, September 21, 2020
WHAT'S UP THIS WEEK AT MHS?
Sept 21 - 26 - Fall "1" Athletics Season begins
Sept 21 & 22 - Cohort A in person
Sept 22 - SEPAC mtg @ 7:00 PM (Zoom info. below)
Sept 23 - ALL REMOTE
Sept 23 - THEATRE SOCIETY Virtual Open House @7:00 PM
Sept 24 - Cohort B in person
Sept 25 - Cohort B in person
LOOKING AHEAD:
Sept 28 - NO SCHOOL
Sept 29 - Cohort A in person
Sept 30 - ALL REMOTE (Advisory @ 11:40 AM)
Oct. 1 - Cohort B in person
Oct. 2 - Cohort B in person
---
REMINDERS FROM THE MAIN OFFICE...
BLUE EMERGENCY HEALTH INFORMATION FORMS!
This week, ALL MHS STUDENTS will be receiving the BLUE EMERGENCY HEALTH INFORMATION FORMS in their English classes. Ask your student about them and be sure to FILL THEM OUT completely. PLEASE have your child return the FORMS to their English teachers no later than the week of Sept. 28th. In light of the current pandemic, our access to this updated health information is more important than ever!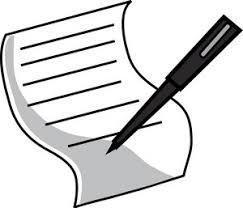 Absence/Tardiness Line
Students should arrive in school by 7:20 AM for the 7:25 AM warning bell and be in the classroom by the 7:30 AM start of Period 1. If your child will be late or absent for school, please let us know by calling the:
HS Absence/Tardiness Line: DIRECT LINE: (508) 242-8500 or the MAIN OFFICE: (508) 359-4367, then press "1" to leave a message after hours.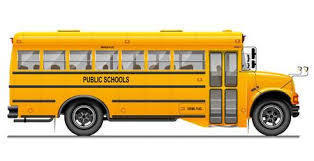 Transportation/Bus Questions?
All Transportation/Bus issues are handled through the MPS central office at Town Hall. Send an email to Director of Finance & Operations, Michael LaFrancesca (mlafrancesca@email.medfield.net) or Phyllis Montillo (pmontillo@email.medfield.net) or call 508-359-2302, ext. 3035.
Drop-Offs
Due to Covid-19 restrictions, guests may no longer enter the building without an appointment. If your student has forgotten an item he/she needs for school, come to the MHS main entrance. We will buzz you in, but please do not enter the building. Leave your student's labelled item(s) on a shelf on the bookcase, which is on the right, just inside the first set of doors. Once you have dropped off the item(s), please exit the building. In addition, please note that beverage drop-offs (i.e., Dunkins, Starbucks, etc.) for students are not accepted at MHS.
---
MHS Alum, Uzo Aduba ('99) wins THIRD Emmy Award!
A round of applause for MHS and Boston University graduate, Uzo Aduba, who won the Outstanding Supporting Actress in a limited series award for her role in the FX series Mrs. America. Aduba plays Shirley Chisholm, the first Black woman elected to Congress and first Black woman to seek the Democratic nomination for president. This is the THIRD Emmy Award for Uzo. In 2014 and, again, in 2015, she won Emmys for her work in the TV series, Orange is the New Black. In 2016, Uzo Aduba was inducted into the Medfield High School Hall of Excellence which recognizes outstanding MHS alumni for their achievements. Congratulations, Uzo. We can't wait to see what's next for you!
---
MHS THEATRE SOCIETY PROGRAM NOTES
Anyone interested in participating in theatre at MHS this year should join our mailing list. Email Ms. McCoy at (amccoy@email.medfield.net) and mark your calendars:
September 23: Virtual Open House at 7:00PM (For Parents/Students)**
**A Zoom link to the "OPEN HOUSE" will be sent to all who sign-up for our mailing list.**
---
The Fall "1" Athletics Season begins THIS WEEK!
Check out this list for start times/dates and locations. ALL FRESHMEN and JUNIORS must complete the impact concussion testing. Two weeks ago, the information and directions on how to complete the test were emailed to you. Fall "1" athletes who have not completed the testing will not be allowed to play.
A REMINDER that all Fall "1" athletes are required to bring a large water bottle for practices and games according to state mandated Covid-19 restrictions that do not allow the use of school water jugs and coolers for refills, as has been past practice at MHS. GO WARRIORS!
---
FROM THE MHS HEALTH OFFICE
The cafeterias and allergy free tables will be unavailable to students due to Covid 19 restrictions. In the interest of protecting our many students with Life Threatening Allergies to nuts and peanuts, we request that all students refrain from bringing any nuts or peanuts/peanut butter into school. Please contact the school nurse with any concerns.
FYI - A reference list of COVID testing sites has been added to our website. Here is the LINK.
Thank you,
Liz Bennett (ebennett@email.medfield.net)
Brittany Hardiman (bhardiman@email.medfield.net)
(508)242-8568

---
MORE NEW STAFF AT MHS!
Please welcome Mike Slason and Kyle Cuccia to our staff. Mike and Kyle have been hired as teaching assistants and will help monitor our classes for those who are teaching remotely.
---
SCHOOL PICTURE DAYS FOR STUDENTS
Student picture days have been scheduled for MONDAY, October 19th (Cohort A) and THURSDAY, October 22nd (Cohort B). The photos will be taken outside in the tent at the front of the building to allow for appropriate social distancing.
---
WELCOME BACK TO SCHOOL FROM SEPAC
Medfield's Special Education Advisory Council (SEPAC) is hosting their next meeting on Tuesday, September 22nd at 7:00PM via Zoom. We will welcome the district's Education Team Leaders, Meg Nelson, Nancy Giammarco, Mary Salamone, and Karey Curley as well as Meredith Becker, our Out of District/Transition Program Coordinator. We will also welcome Ann Buckley, Medfield's new PreK-12 Special Education Leader. Parents will have a chance to participate in a Q&A. All are invited and we hope you can join us.
Join Zoom Meeting https://zoom.us/j/92221341626?pwd=SnlSc0lCQkxna0t3Qzc3WlA1eUZHUT09
Meeting ID: 922 2134 1626 Passcode: sepac
---
GUIDANCE OFFICE NEWS & NOTES
ATTENTION JUNIORS/CLASS OF 2022 - PSAT REGISTRATION
Registration will open for the October 17th PSATs this week. We encourage all members of the Class of 2022 to take the PSAT in preparation for future college entrance exams. Students can register for the PSAT by visiting: https://aptsusa.com/medfield/
Upon registration, students can pick up a prep booklet in the guidance office beginning on Monday, September 21st. The deadline to register is October 7th. If financial assistance is required, please contact the guidance office at 508-359-2482 to request a fee waiver.
Thank you!
Class of 2022 Guidance Counselor assignments by last name:
Mrs. Worthley: A-Bo (sworthley@emailmedfield.net)
Mrs. Diluzio: Br-E (adiluzio@email.medfield.net)
Mrs. Lodge: F-L (alodge@email.medfield.net)
Mrs. Padden: M-Q (apadden@email.medfield.net)
Mr. Ormberg: R-Z (eormberg@email.medfield.net)
ATTENTION JUNIORS & SENIORS!
Due to COVID-19, Medfield High School will NOT be hosting in-person visits this fall. We will be scheduling virtual visits for this fall every weekday after school from 2:00-3:00 pm. Sessions will be 20 minutes. This transition to virtual visits facilitates the opportunity for more college representatives to meet with Medfield students.
Please log on to your Naviance account and sign up for the virtual sessions you are interested in. Virtual visits will start the week of September 21st.
The following schools are scheduled the week of 9/21-9/25:
Monday: Emmanuel College, University of Rochester, Marist College
Tuesday: Endicott College, St. Michael's College, Quinnipiac University
Wednesday: Anna Maria College, Curry College, Ohio Wesleyan University
Thursday: Bentley University, Suffolk University, Elon University
Friday: Loyola University-Maryland, University of South Carolina-Columbia,
University of Tennessee-Knoxville
STUDENT MILITARY OPT-OUT FORM
In accordance with the No Child Left Behind Act (NCLB) and the National Defense Authorization Act (NDAA), school districts must now provide, upon request, the names, addresses, and telephone numbers of all secondary students (grades 9-12) to military recruiters and institutions of higher education provided that the school notifies parents and students of their right to request that this information not be released without their prior written consent and that the school complies with such requests. If you do NOT want your student's name to be released please submit this FORM for the guidance department.
MHS to offer SAT SCHOOL DAY on Wednesday, October 14th, 2020
Dear Members of the Senior Class,
Given all the uncertainty about college testing and with Covid-19 safety protocols in mind, the October 3rd SAT and SAT Subject Tests scheduled at Medfield High School have been cancelled.
MHS will be offering a SAT School Day Test for all Medfield High School SENIORS on Wednesday, October 14th, 2020. More information will be coming this week for how seniors can sign up for the "SAT School Day".
Here are some facts about SAT School Day:
You will pay to take the exam through AP TEST SERVICES, not through College Board.
If you are looking for a refund or to switch payment from the October 3rd SAT to another SAT you need to contact College Board directly at 866-630-9305.
Only the SAT with essay or SAT no essay are offered on SAT School Day. College Board prohibits subject tests on SAT School Day.
If you have an SSD number and receive testing accommodations, you will be able to test on SAT School Day.
If you were NOT registered for the October SAT in Medfield you can still take the test. Registration information will be available later this week.
The deadline to register for SAT School Day here in Medfield will be October 1st, 2020.
The district will do a deep clean on the Tuesday night prior to the test and again on Wednesday after testing.
Students will be split up on test day by cohort. More information will be provided as we get closer to October 14th.
We are excited to offer the SAT to all MHS SENIORS! If you have any questions about the SAT Test Day protocols, please contact your guidance counselor at 508-359-2482.
---
Fall is here! These are unprecedented times, but the good news is that MHS remains committed to producing a yearbook, including a section full of senior portraits. We just need to work out some details with Jostens such as senior-portrait size requirements, submission protocols, and the deadline (probably in late October as in years past). Thanks in advance for your patience while we make these decisions. Stay tuned for more information to come soon!
---
MEDFIELD COALITION FOR PUBLIC EDUCATION (MCPE)
Join MCPE for a floral workshop for the first event in our One Medfield Virtual FunRaising Night series with Alice's Table in November 19 at 8:00 PM! MCPEhas partnered with Alice's Table to bring this private fundraising workshop to your home just in time for the fall holiday season! Sign up for this exclusive virtual class and create your own stunning holiday centerpiece. A representative from Alice's Table will teach you step-by-step how to create a beautiful fall arrangement in a stylish planter, all while sharing her top floral tips and tricks! Tickets are $87 a piece and includes all flowers and the planter (shipped to your doorstep) and the Zoom instruction ($20 from each registration will go towards supporting the Medfield Public Schools). Only 100 tickets are available, so sign-up quickly! Don't miss out! Registration will close on November 1st to make sure the flowers can be delivered in time for our class.
https://alicestable.com/events/virtual-floral-arranging-with-medfield-coalition_1597254546
---
DID YOU KNOW that you can now follow us on FACEBOOK, INSTAGRAM (@medfieldhs) and on TWITTER (@MedfieldHS)? If you are a fan of social media, you can keep up with the latest news from MHS by following us on any of these platforms.
To submit items to the WEEKLY NEWS UPDATE, please email MJ Ingram at mingram@email.medfield.net by 8:00 AM on Monday mornings.