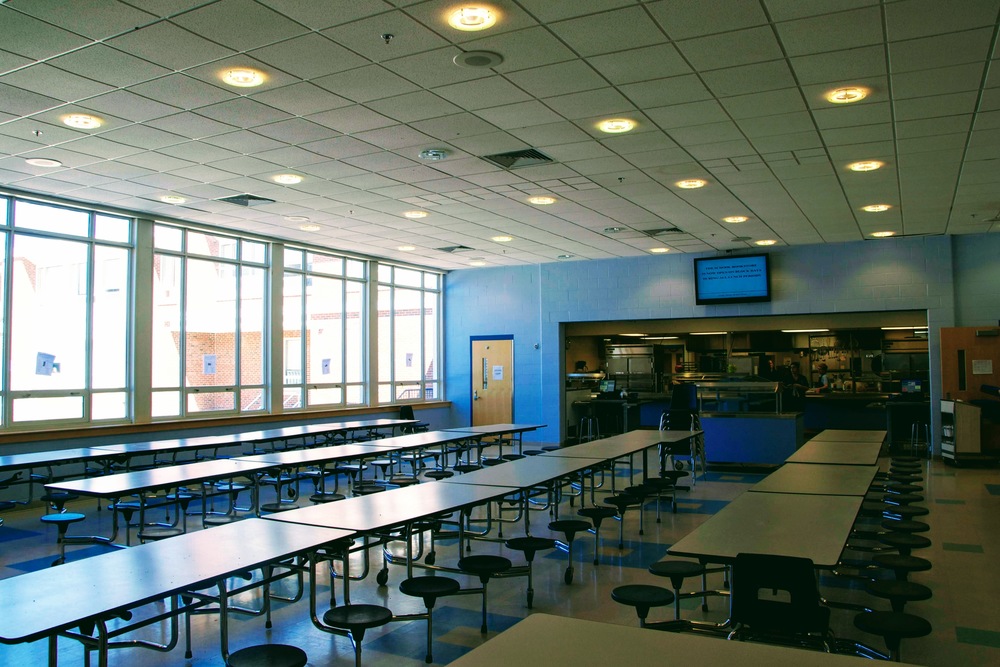 Weekly News Update - May 4, 2020
Medfield High School
Monday, May 04, 2020
AP EXAM SCHEDULE - MAY 2020
This year's AP Exams will commence the week of May 11th with a Medfield-Specific Coronavirus Schedule that can be viewed by clicking this LINK. The 2020 AP Testing Guide is an online publication from College Board and is a must read for all students taking the upcoming AP Exams. Questions about the new format of this year's exams and more can be found HERE.
NEWS & NOTES FROM GUIDANCE OFFICE…
For Class of 2021 STUDENTS & PARENTS
In this time of uncertainty, we know that there is a lot of anxiety for juniors and their parents considering the college application process. The MHS Guidance department has put together a document entitled "The Response of Higher Ed to Covid 19 and College Admissions". This is a one page guide that includes what the Guidance department will do to support in the college admission process and what some colleges are saying about this upcoming application cycle. For more information, click HERE.
To find out more about the GUIDANCE department, check out their latest news update and information regarding all MHS classes. You can view their most recent column HERE.
YEARBOOK UPDATE
Even though the school building is closed, the yearbook has been finished for weeks now and the Jostens printing plant in Tennessee is open and busy. Our copies should be ready for shipment in early June. We don't know what the distribution logistics will be just yet, but we are still accepting orders. Please don't miss out! While much of the yearbook was designed and sent to Jostens in batches at various points throughout the school year (before the school closure), there were a few pages left in March that squeezed in some COVID-19 coverage. Plus, Jostens provided some free inserts as well. If you haven't yet ordered a copy of the 2020 yearbook, here is the link! http://www.jostensyearbooks.com/
FROM THE SCIENCE DEPARTMENT...
On Tuesday, April 28th students in Ms. Giorgio's Current Issues in Science and Ms. Berry's AP Biology classes attended a virtual workshop hosted by Candace Flint.
Candace is a 2009 graduate of the Medfield Public Schools and currently holds the position of Clinical Trial Manager at Tonix Pharmaceutical Holding Corporation. Candace spent about an hour with our students describing her position and the work required to move a drug through the clinical trials phases to market. She described why this was such a meaningful and rewarding career for her and explained to students that this was a field that provided opportunities for students with a science, medical, engineering, business (finance,accounting or marketing), or liberals arts background. We hope to have Ms. Flint return in subsequent years to provide our students with a sneak preview of the life of a clinical researcher. (Photo courtesy of Candace Flint.)
FROM THE VISUAL ARTS DEPT.
The National Art Honor Society worked in collaboration with Forever Home Rescue, to label & adorn their new donation bin located at 106 Adams St. Forever Home Rescue is a non-profit 501(c)3 rescue group committed to pulling dogs from high-kill shelters in southern states and re-homing them in New England. NAHS students lent their support to the organization by designing and painting the newly installed donation bin at the Medfield location.
NAHS members who worked on this worthy project include:
Meghan Bannister, Julia Farrell, Rebecca Garvey, Marissa Gorog, Juliana Grigg, Kelcey Harkins, Isabella Iannone, Sarah Lautz, Sidney Le, Luca Leger, Reilly Mulock, Eliana Nardelli, Isabel Vara, Molly Wagenseller, and Anna Wietrecki.
MHS STUCO STUDENTS ATTEND MASC SPRING CONFERENCE
Sixteen members of the Medfield High School Student Council, alongside advisor Ms. Safer, attended the annual Massachusetts Association of Student Councils (MASC) spring conference in Hyannis. The representatives joined hundreds of students from other councils all across the state to share ideas, learn new skills, and grow in their leadership over the course of 3 days, March 4th - 6th. MHS StuCo was once again named a Gold Council of Excellence for their participation and success in attending and putting on their many events and fundraisers throughout the past year.
MHS students who attended include:
Evan Adolph (11), Emma Bannister (10), Johanna Brooslin (9), Megan Colleran (9), Jess Coletti (9), Ella Dailey (10), Jackson Foscaldo (11), Bella Gangemi (10), Charlie Katsikaris (10), Scarlett Kohler (9), Wes Lawson (10), Caitlin Panciocco (10), Elizabeth Panciocco (9), Kerry White (10), Sophie Young (10), and Liza Young (10).
MHS StuCo members attend this year's MASC conference on Cape Cod
UZO ADUBA (MHS '99) SHINES IN "MRS. AMERICA"
Got HULU? During these stay-at-home weeks lots of us are watching TV, maybe too much? Learn some history AND watch TV, guilt free. If you have HULU (or FX), check out "Mrs. America", a new miniseries that chronicles the movement to ratify the Equal Rights Amendment in the 1970's. The series portrays the feminist activists fighting for equality as well as the anti-feminist opposition. MHS Alumna Uzo Aduba, plays Shirley Chisholm, the first black woman to be elected to Congress, and later, to seek the presidential nomination of a major political party.
SIGN-UP FOR THE NEW LIFE VIRTUAL 5K!
New Life Furniture Bank of Massachusetts supports a "mission to collect high-quality gently-used furniture and household essentials that are then made available at no cost to individuals and families in need. " The clientele they serve include many single mothers, seniors, and veterans coming out of homelessness to rebuild their lives...and now the need is greater than ever. To sign up for the 5K and how you can help, check out their FLYER.
DID YOU KNOW that you can now follow us on FACEBOOK, INSTAGRAM (@medfieldhs) and on TWITT ER (@MedfieldHS)? If you are a fan of social media, you can keep up with the latest news from MHS by following us on any of these platforms.
To submit items to the WEEKLY NEWS UPDATE, please email MJ Ingram at mingram@email.medfield.net by 8:00 AM on Monday mornings.