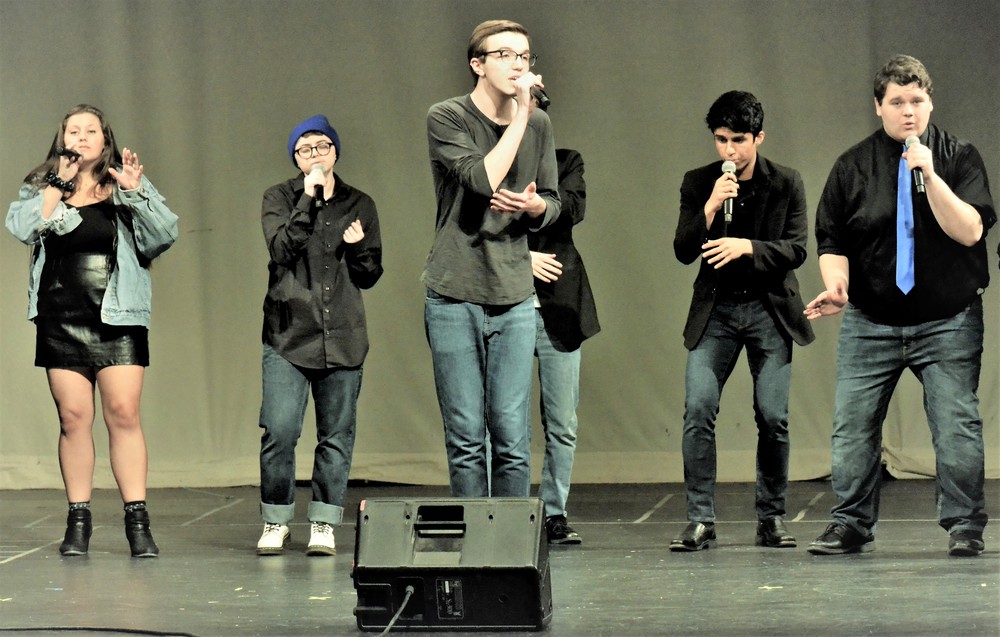 Weekly News Update - March 9, 2020
Medfield High School
Monday, March 09, 2020
CONGRATULATIONS to junior Kaitlin McCarthy who, for the second year in a row, coordinated the MHS annual coat drive, which is sponsored by Anton's Cleaners Coats for Kids campaign. Kaitlin's efforts were once again very successful; MHS finished in 2nd place, and received a $500 check from Anton's for enrichment materials and programs for the HS library media center.
---
MARK YOUR CALENDARS!
MHS PTO MTG.: TUESDAY, March 10 from 7:45 - 9:00 am in room 125
CAFE READ-A-LATTE (LMC): MONDAY-FRIDAY, March 9 - 13
MHS Theatre Society presents "INTO THE WOODS", Friday - Sunday,
March 13 - 15 in the HS auditorium. (See flyer below for more details.)
BAND-O-RAMA: TUESDAY, March 17 @ 7:00 pm, Blake MS gym
STRING FLING: WEDNESDAY, March 18 @ 7:00 pm, Blake MS gym
ANGP SENIOR FASHION SHOW: SATURDAY, March 21 @ 7:00 pm, HS auditorium
PUTTING FOR PATIENTS: SUNDAY, March 22 from NOON - 3:00 pm, HS gym

---
CHRIS HERREN RETURNS TO MHS
Chris Herren presented to our 11th and 12th grade students on Friday, February 29th. His presentations have always been inspiring and impactful, and this event was no different. Chris shared his personal story of addiction and recovery, but also challenged students to assess their own paths and choices. He recognizes those students that remain above the influence, and offers words of encouragement to those that might be facing their own challenges. Students participated in a follow-up discussion during advisory last week, and had the opportunity to share their thoughts and reflections. We are fortunate to be able to bring Chris Herren to Medfield through the continued support of our PTO. For those unfamiliar with Chris Herren and his story, these links share his backstory as well as his many contributions since founding The Herren Project and Herren Talks: http://herrentalks.com/, https://herrenproject.org/
---
FROM THE GUIDANCE OFFICE
REGISTRATION DEADLINES for the next ACT test date is approaching!
The next ACT test is April 4th, late registration deadline is March 13th, students can register online at ACT.org.
---
Armed Services Vocational Aptitude Battery (ASVAB)
On Thursday, April 9th, Medfield will be offering the ASVAB (Armed Services Vocational Aptitude Battery). Students should report to guidance at 7:45 am on test day. Students can register here: ASVAB REGISTRATION
The test, optional and open to all CURRENT JUNIORS & SENIORS, is approximately 3 hours in length. Students are reminded that they are responsible to approach teachers in order to make up all missing assignments. Students will check-in to the guidance office the morning of the exam.
The ASVAB is an interest inventory that allows students to explore potential career options. The ASVAB is designed to help students learn more about themselves and the world of work, to identify and explore potentially satisfying occupations, and develop an effective strategy to realize potential career goals. There is no fee to take the test. If you have any questions about registration, please contact the guidance office.
---
PUTTING FOR PATIENTS fun & fundraising event is coming!
On Sunday, March 22nd from 12:00-3:00 pm, the MHS Student Council is partnering with the Jimmy Fund to put on our 6th Putting for Patients event! Bring your family and friends to the HS gym to take part in the 18 hole mini-golf course, hole-in-one contest, opportunity drawing, caricaturist, and photo booth! The link below contains all the info for the event, as well as the link to register online. If you can't make the event but would still like to contribute, the same link doubles as our donation page. All contributions go directly to the Jimmy Fund to find a cure for cancer! We've raised over $24,000 through our years with the Jimmy Fund. Contact medfieldstuco@gmail.com if you have any questions. Here is the link to donate/register: http://danafarber.jimmyfund.org/goto/p4pmedfield
Hope to see you there. Thanks for your support! Medfield High School Student Council.
---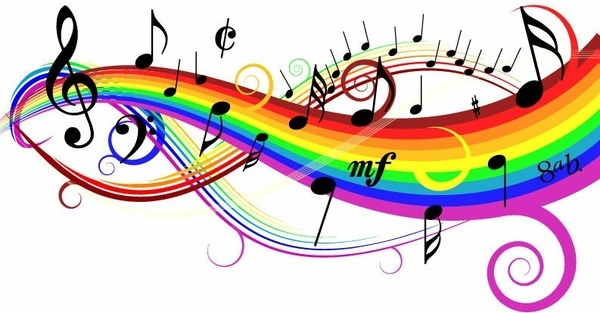 MEDFIELD MUSIC DEPT. UPCOMING EVENTS COMING SOON…
On Tuesday, March 17th all band students in grades 4-12 will participate in Medfield's annual "Band-o-Rama" at 7:00 pm in the Blake Gym and on Wednesday, March 18th all string students in grades 4-12 will participate in Medfield's annual "String Fling" at 7:00 pm in the Blake Gym. All are welcome to these 2 amazing (and free) musical events!
---
SCREENAGER - The Next Chapter
Screenagers: The Next Chapter is a 60 minute film about helping young people thrive in our screen and stress-filled world. The screening of the film will be followed by a panel discussion with experts in the areas of screen time, mental health, and school administration. Parents/guardians and children (age 10 and up) are invited to attend together on Monday, March 23rd from 6:30-8:30 pm in the HS auditorium. Click HERE for more information.
---
FROM THE VISUAL ARTS DEPT.
This Spring, the Medfield Public Library will host Art 'N Bloom, a collaborative effort between the Visual Arts Department & the Medfield Garden Club. This exhibit will feature approximately 20 pieces of student artwork interpreted in floral designs by Garden Club members. The Art 'N Bloom exhibit will be on display from Thursday, March 26th - Sunday, March 29th during regular library hours. Hope to see you there!
Image by Max Gobin, 2019 exhibit
---
MHS THEATRE SOCIETY PROGRAM NOTES
The Medfield High School Theatre Society will present Into the Woods with music and lyrics by Stephen Sondheim on Friday, March 13th at 7:00 pm, Saturday, March 14th at 7:00 pm or Sunday, March 15th at 2:00 pm. DON'T MISS OUT! You can purchase tickets here https://medfielddrama.weebly.com/ordering-tickets.htm
---
CAFE READ-A-LATTE IS HERE!
The LMC is very pleased to be hosting the 17th annual "Cafe Read-a-Latte" to celebrate Read Across America this week. All students will come to the LMC with their English classes to browse new books and enjoy a snack and beverage, which are sold for $1.00 each. Profits from Cafe Read-a-Latte will be used to fund items outside of the library budget, such as the author visit and the maker space.
This year we are very excited to welcome author Karen McManus to meet with the students on Friday to discuss her books and sign copies.
Here is a link to the author's webpage:
Here is a link to the book order form:
https://docs.google.com/docume...
---
---
CLICK HERE to view the MHS DAILY ANNOUNCEMENTS.
---
MEDFIELD MUSIC ASSOCIATION NOTES
The Medfield Music Association is excited to announce that Jazz Night, presented by Needham Bank, will be taking place on April 15, 7:00 pm, at MHS. Guest artist, renowned trumpeter, composer, and professor of music Alex Lee-Clark will be working in pre-event clinics with students, and then sharing the stage on Jazz Night with Medfield's own MHS Jazz Ensemble, MHS Jazz Choir, Junior Jazz Choir, BMS Jazz Ensemble & Junior Jazz Lab. Tickets available at medfieldmusicassociation.com or at the door.
---
MEDFIELD BOYS LACROSSE fundraiser is Friday, March 13th
Come celebrate St. Patrick's Day (a little early) and support the MHS Boys Lacrosse team at the "Luck O' the Irish Night". Click HERE for more details about this night of fun and fundraising.
---
ALL NIGHT GRADUATION PARTY 2020 UPDATES
IMPORTANT REMINDER: This week's Wednesday Workshop will have a delayed start time of 7:15pm.
SENIOR FASHION SHOW:
Get your tickets now for the 27th Annual Senior Fashion Show, one of the biggest fundraisers for the All Night Graduation Party. Underclassmen are encouraged to come and cheer on their friends and teammates as they walk the red carpet in formal wear generously donated by local vendors. The show will be held on Saturday, March 21st at 7:00 pm at MHS.
Follow the LINK on the ANGP website to get your tickets before they sell out!
SENIORS - please remember that there is a MANDATORY rehearsal for all Fashion Show participants on Thursday, March 19th from 6:30 to 8:30 pm in the auditorium. (Parent volunteers need to arrive by 6:00 pm)
SENIOR PARENTS - CANDID PHOTOS DUE March 31st:
Senior Candid Photo collection is underway. Pictures can be uploaded here at the bottom of the page.
---
SENIOR PARENT NIGHT OUT - Saturday, March 28th - 7:00 - 11:30 pm
Dover Legion - $25 per person
Contact Jennifer O'Connor at Jennoconnor2000@hotmail.comor 508-479-0561.
Venmo @Jennifer-Oconnor-77402
or mail check to 6 Juniper Lane
---
BLAKE MIDDLE SCHOOL PRESENTS…
Fostering A Safe and Inclusive Learning Environment for Our Students & Community on Monday, March 16 at 6:00 pm in the Blake MS library.
Please join us for an introductory parent/community presentation and discussion with guest speaker, Colby Swettberg, as we discuss how to best foster a safe learning environment for our community, specifically our LGBTQ+ youth and families. See links below to read more information about the evening and to RSVP for this event.
Safe and Inclusive Learning Environment Evening 3/16/20 - Blake Communication
RSVP - Safe and Inclusive Learning Environment Parent/Community Evening (3/16/20)
---
MEDFIELD SEPAC PRESENTS...
Medfield SEPAC is excited to host a "No Sibling Left Behind Educational Workshop," on Tuesday, March 24th at 7:00 pm in the Blake Middle School Library. This workshop will be presented by The Massachusetts Sibling Support Network and is geared for siblings and parents and will discuss the overall sibling experience, strategies to support siblings with a brother/sister with disabilities and current trends in research. Please RSVP at decoste.jennifer@gmail.com. We hope to see you there!
---
Attend a FREE "Young Adult Document Signing" to learn the financial and legal obligations of becoming an adult in Massachusetts and sign important legal documents so parents/guardians can advocate for you after you turn 18 (forms like HIPAA, Power of Attorney, and a Health Care Proxy). You must be 18 to sign and bring a valid photo ID.
Date/time: Saturday, March 28 - 11:00 am - 12:30 pm
Location: Medfield Public Library
Speakers and Notaries:
Tim Borchers, Esq. and Debra Hedges, Esq. of Borchers Trust Law Group
Maria Baler, Esq. and Abby Poole, Esq. of Samuel, Sayward & Baler
Space is limited, so please register: REGISTRATION LINK
PLEASE NOTE: No individualized legal advice will be provided at this event sponsored by PEAK Community Seminars, a MA non-profit organization.
---
MASSACHUSETTS MISS AMAZING is coming to MEDFIELD!
DATE/TIME: Saturday, March 28th, 2020 at 6:00 pm
LOCATION: Medfield High School Auditorium.
TICKETS: Beginning March 14th at ma.missamazing.org.
WANT TO DONATE? Visit https://missamazing.org/donate/.
WANT TO VOLUNTEER? Sign up to be a buddy, half day volunteer (helping hand), or a right hand man online at https://missamazing.org/volunteer/.
KNOW A GIRL OR YOUNG WOMAN WHO WOULD LIKE TO PARTICIPATE?
Direct them to the Miss Amazing website so they can learn more! Sign up a participant at https://missamazing.org/participate/.
---
DID YOU KNOW that you can now follow us on FACEBOOK, INSTAGRAM (@medfieldhs) and on TWITTER (@MedfieldHS)? If you are a fan of social media, you can keep up with the latest news from MHS by following us on any of these platforms.
To submit items to the WEEKLY NEWS UPDATE, please email MJ Ingram at mingram@email.medfield.net by 8:00 AM on Monday mornings.