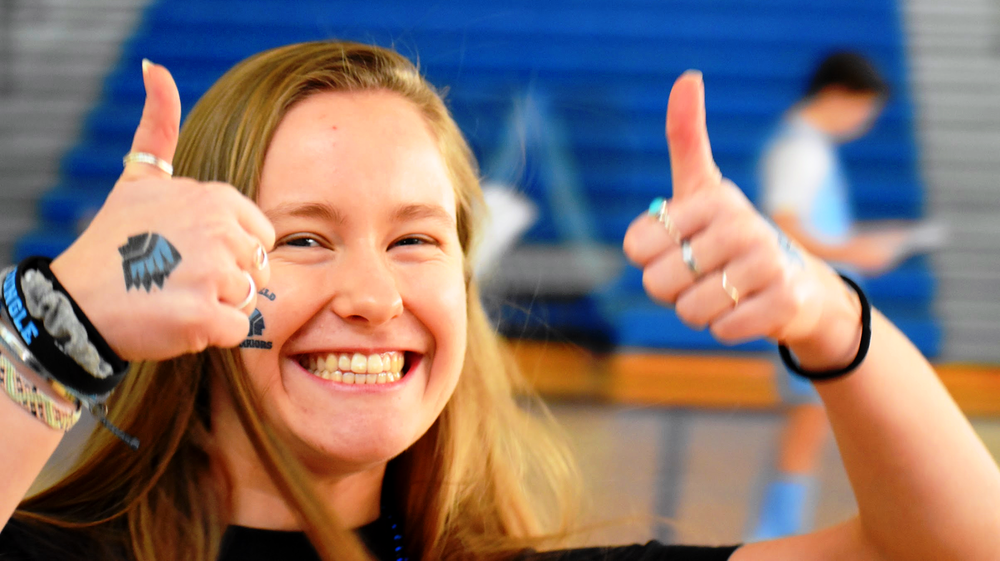 Weekly News Update - January 27, 2020
Medfield High School
Monday, January 27, 2020
MARK YOUR CALENDARS!
MONDAY, January 27th (end of day) - Term 2 report cards available via Aspen portal
TUESDAY, February 4th - Teacher Professional Day - EARLY DISMISSAL @ 11:10 am
WEDNESDAY, February 5th - MHS PTO mtg (tentative start at 6:30 pm), HS Library
THURSDAY, February 6th - 2021 Students & Parents - College Rep. Panel (see Guidance news below for details)

---
SCHOLASTIC WRITING AWARDS ANNOUNCED!
A round of applause to our MHS students who have recently been recognized for their excellence in writing. Please join us in congratulating senior Ella Kohler who received a Gold Key award for her personal essay and a Silver Key Award for her critical essay. MHS students receiving the Honorable Mention recognition include seniors, Christian Daley, Nicolina Farmer, Kayla Keegan, Matthew McGrory and Bruce Salisbury; junior, Antonia Rijo and sophomore, Nimai Kim. GO WARRIORS!
---
FROM THE GUIDANCE OFFICE
Attention Class of 2021!
COLLEGE REPRESENTATIVE PANEL
to visit MHS on THURSDAY, FEBRUARY 6th, 2020
From 6:30 - 8:00 pm in the MHS auditorium
MHS guidance counselors are inviting all students ('21) AND parents to attend our college representative panel. Representatives from the following colleges will be in attendance:
NORTHEASTERN UNIVERSITY, UMASS AMHERST, PROVIDENCE COLLEGE,
BOSTON COLLEGE, WESTFIELD STATE, HOBART COLLEGE
---
AP EXAM INFORMATION
All students enrolled in an AP course(s) will be receiving invoices for AP exam beginning on January 21st. The invoices will explain the format/instructions for payment.
COST FOR EACH EXAM: $100 LATE FEE $15 per test
PAYMENT WINDOW: January 21st--March 1st, 2020
As we get closer to the May exam dates we will be meeting with students to explain:
-The AP exam schedule
-Sending scores to colleges
-Eligibility for extended time
-Potential conflicts with exam and/or field trips
-Financial Aid
If paying for AP exams presents a hardship of any kind, please speak to your child's guidance counselor. For students taking a high volume of exams we can set up monthly payment plans if necessary. If you have any questions regarding the AP exams, please contact the guidance office. For more information please see the AP Bulletin for Students & Parents here:
https://apstudents.collegeboard.org/ap/2019-10/ap-student-parent-bulletin-2019-20.pdf
---
MHS THEATRE SOCIETY PROGRAM NOTES
The Medfield High School Theatre Society will soon present Into the Woods with music and lyrics by Stephen Sondheim. The show was originally directed on Broadway by James Lapine, with orchestrations by Jonathan Tunick.
A red cape, a strand of yellow hair, a golden slipper, and a milk-white cow. These are the unlikely treasures sought by a simple baker and his wife. Desperate to reverse a curse set upon their household, the couple journeys Into the Woods with the deceptively simple wish to have a child of their own.
Join beloved fairy tale favorites such as Cinderella, Rapunzel, and Little Red Riding Hood as they, too, travel Into the Woods in search of their hearts' desires. Will they find what they seek? How far will they go to achieve their goals? And what will happen when you find yourself lost in the woods?
Please join us on Friday, March 13th at 7:00 pm, Saturday, March 14th at 7:00 pm or Sunday, March 15th at 2:00 pm at Medfield High School's Lowell Mason Auditorium at 88 South Street, Medfield, MA. You can purchase tickets here https://medfielddrama.weebly.com/ordering-tickets.html
Into the Woods is presented through special arrangement with Music Theatre International (MTI). All authorized performances are also supplied by MTI. www.MTIShows.com
---
CLAY CLUB PRESENTS EMPTY BOWLS
Clay Club presents Empty Bowls, a collaborative community dinner of soup and bread to raise money for Medfield Food Cupboard. A $25 ticket bought in advance gets you dinner along with two pottery classes to create a bowl to eat dinner out of and bring home with you. No time to make your own bowl? Choose a bowl, handmade by local artisans, fill it with delicious soup donated by local restaurants, and take your bowl home with you! All ages welcome!
---
MHS YEARBOOK
Happy New Year! The yearbook staff has been hard at work for months, creating and submitting pages in batches to Jostens. This process will continue until everything is ready in mid May. If you haven't yet pre-ordered your copy of the yearbook, please do so! It is available at a discounted rate of $95 until the end of January, at which point the cost will go up to $100. Here is the link: http://www.jostensyearbooks.com/. If you haven't yet designed/purchased a recognition ad (otherwise known as a baby ad) for a graduating senior, please do so! It has become a special tradition for families to acknowledge their soon-to-be graduates via baby ads. That deadline is February 13. Here is the link: https://www.jostens.com/apps/shop/yrbk_ra_flash.asp?CID=270741&PFID=20190619041521990169. We really appreciate your interest and support!
---
CLICK HERE to view the MHS DAILY ANNOUNCEMENTS.
---
ALL NIGHT GRAD PARTY 2020 UPDATES
All Night Grad Party Design Teams - Please join us on Tuesday, February 4th at 7:00 pm in the HS Library to share your design ideas with the rest of the teams and discuss helpful hints about decorating your space. http://www.medfieldangp.com
SENIOR PARENTS NIGHT OUT - a night of fun for our CLASS OF 2020 PARENTS hosted by Jennifer O'Connor to support the All Night Grad Party 2020.
TIME: Saturday, March 28th from 7:00-11:30pm
PLACE: Dover Legion 32 Dedham Street
The cost is $25 per person. You can VENMO @jennifer-oconnor-77402 or mail a check to 6 Juniper Lane. There are only 250 tickets available. Get yours NOW! Contact Jennifer O'Connor at Jennoconnor2000@hotmail.com or 508-479-0561 with any questions. Click HERE to view flyer.
---
BOX TOPS for Education
Please keep sending in your box tops. Although the program is changing over to individuals scanning receipts, there are still some box tops on products that can be clipped and sent in. You can drop them off at the HS front office box, Blake front office box, the window sill box at Shaws or the magazine room box at the library. All the money collected from these collection boxes benefits Blake Middle School as high schools are not able to receive the money. Thank you very much. Any questions contact LizSandeman@gmail.com
---
MEDFIELD COALITION FOR PUBLIC EDUCATION UPDATE
MCPE's Treasured Experiences Online Auction opens January 30! There's something for everyone from VIP seats at graduation, to dance and icecream parties with teachers to student principal for a day! Go to medfieldcoalition.org beginning on Thursday to start bidding!
---
MASSACHUSETTS MISS AMAZING!
Save the date! Massachusetts Miss Amazing is coming to Medfield High School for its seventh annual event! Miss Amazing's mission statement reads, "Miss Amazing provides opportunities for girls and women with disabilities to build confidence and self-esteem in a supportive environment." Join us in supporting this goal and giving these girls and young women an opportunity to shine. This full-day event is Saturday, March 28th, 2020 and will be held in the Medfield High School Auditorium at 6:00 pm. Ticket sales are open to the public beginning on March 14th at ma.missamazing.org. If you would like to donate, visit https://missamazing.org/donate/. If you want to volunteer with the event, you can sign up to be a buddy, half day volunteer (helping hand), or a right hand man online at https://missamazing.org/volunteer/. If you know a girl or young woman who might want to participate in this event, refer them to the Miss Amazing website so they can learn more! Sign up a participant at https://missamazing.org/participate/. See you there!
DID YOU KNOW that you can now follow us on FACEBOOK, INSTAGRAM (@medfieldhs) and on TWITTER (@MedfieldHS)? If you are a fan of social media, you can keep up with the latest news from MHS by following us on any of these platforms.
To submit items to the WEEKLY NEWS UPDATE, please email MJ Ingram at mingram@email.medfield.net by 8:00 AM on Monday mornings.