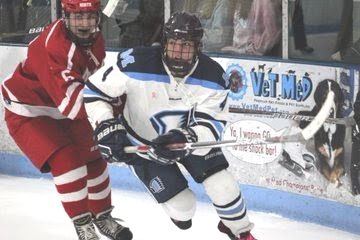 Weekly News Update - December 16, 2019
Medfield High School
Monday, December 16, 2019
MHS BAND CONCERT
On Tuesday, December 17th, members of the high school band will present their Winter Concert. Performing ensembles will include the Jazz Band, Jazz Combo, Percussion Ensemble, and Concert Band. The concert will begin at 7:00 pm in the HS auditorium. It is free and open to all.
---
PLEASE SUPPORT THE CLASS OF 2023
On Monday, December 16th between 4:00 and 9:00 pm, Papa Gino's in Medfield will donate 20% of sales of all dine-in or carry-out meals to the MHS Class of 2023. Be sure to stop by and mention the fundraiser or present this FLYER at the counter. Thanks in advance for your support!
---
IMPORTANT DATES TO REMEMBER THIS WEEK (and beyond)
MHS BAND CONCERT
Tuesday, December 17th @ 7:00 pm
TEACHER PROFESSIONAL DAY
Wednesday, December 18th - Dismissal @ 11:10am
ALL Medfield Public Schools have a HALF DAY.
Friday, December 20th - Dismissal @ 11:10 am
DECEMBER RECESS
December 23 - January 1 (Classes resume Thursday, January 2, 2020)
---
YEARBOOK UPDATE
The holidays and new year are right around the corner. Time flies! With that in mind, please consider pre-ordering a copy of the 2020 yearbook now while the price is still only $90. The price goes up a bit in January. Here is the link: http://jostensyearbooks.com/?REF=A01095588. Also, please consider designing/purchasing a recognition ad (AKA baby ad) for a graduating senior. The deadline is February 13. Here is that link: https://www.jostens.com/apps/shop/yrbk_ra_flash.asp?CID=270741&PFID=20190619041521990169. What great gift ideas! Thanks in advance. Happy New Year!
---
MHS students visit the Newport mansions!
On Friday, December 6th, 100 Medfield High School students and teachers attended a field trip to the Newport mansions where they toured The Breakers and Marble House. Students had the opportunity to enjoy and learn about the art, architecture, and history of some of the finest homes on the continent. The Newport Preservation Society's staff continually praised our student group's curiosity and responsibility. Thanks to all who helped facilitate the trip!
---
Saturnalia comes to MHS!
On Thursday, December 12th, MHS Latin students gathered for their annual Saturnalia banquet. Saturnalia was a festival celebrated in ancient Rome from December 17 - December 23rd. For our banquet, the Latin III class prepared a movie on the culture of Saturnalia and the Latin IV class produced a film for entertainment. This year´s film was It´s a Wonderful Vita. It was based on the classic Christmas movie, It´s a Wonderful Life, but from the perspective of Julius Caesar. Following dessert, the Latin II students hosted a game of trivia. The evening concluded with a special tribute to the senior Latin students.
---
DECA Club members to compete at state competition
Last week MHS students attended their first DECA (business competition) event. All students competed in role play and campaign scenarios and took exams. MHS is proud to announce Jack St. Mary, Joe Nickerson and Deeya Yadapadithaya were selected to compete at the Massachusetts DECA state competition in Feb. 2020. Roar Warriors roar!
Our DECA team still welcomes other students who have taken any business courses @ MHS; if you would like to know more about state DECA competitive events just ask Isaac, Anna, Jackson, Aryav, Kelsey, Andie, Jack, Dan, Deeya or Joe!
---
LIBRARY MEDIA CENTER UPDATE
The library has received over 150 new books during the past couple of months and the circulation increased after the Thanksgiving Book Feast. This coming week the LMC will host English classes to relax, have a cup of hot chocolate, and check out books for the winter break. Many students tell me they do not have the time to select books and/or read as their lives are very busy. It is my hope that they all take the time to slow down, enjoy a book, and visit with family and friends.Visit the library website at: http://medfieldhslmc.weebly.com/
Happy Holidays, Merry Christmas, and Happy New Year from the library staff.
---
FROM THE GUIDANCE OFFICE…ATTENTION SOPHOMORES (CLASS OF 2022)
MHS OFFERING THE PRE-ACT IN FEBRUARY
In February of 2020 Medfield High School will be offering the PRE-ACT for all sophomores. This OPTIONAL practice test for the ACT is normed for sophomores and is a great LOW-STAKES introduction into the college admissions testing window.
To register, families will log onto https://aptsusa.com/medfield/pact/ The fee for the test will be $35.00 with an option for a fee reduction. The registration window will be from Friday, December 6th through Friday, January 10th.
The PRE-ACT will be held at MHS on Saturday, February 8th, 2020 at 7:45AM. The test is approximately two hours and ten minutes long with an additional 45 minutes for pre-registration on test day. For more information about the PRE-ACT feel free to contact your guidance counselor or visit this link: https://www.act.org/content/dam/act/unsecured/documents/PreACT_info.pdf
---
2020 ANGP SENIOR FASHION SHOW
We're seeking a few students with interests in any of the following areas: photography, video production, public relations and/or social media. Please note that the photographer(s) must be available for a few hours in the evening on either Thursday, 3/19 or Saturday, 3/21 and the video production person is needed for an hour or two on Friday, 3/20. Public relations and social media roles will begin in mid-January and conclude at the end of March.
If interested, please email Fashion Show Co-Chairs, Maryanne Sullivan (maryannesullivan5@gmail.com) or Jesse Pezzullo (jessepezzullo@yahoo.com), to learn more about these roles and if they may be a good fit for you. This is a great opportunity to use your skills and earn community service hours while supporting an important Medfield tradition. All proceeds from the Fashion Show benefit our annual substance-free All Night Grad Party. (Note: that these roles are designated for freshmen through juniors - we need our SENIORS to be the stars of the show!)
---
MEDFIELD MUSIC ASSOCIATION NOTES
A big thank you to all who volunteered at and supported Spaghetti with Santa & Friends on 12/10! The event was a huge success, and the funds raised will provide great opportunities for Medfield music students from kindergarten through high school!
---
MCPE UPDATE
There's still time to make a 2019 donation to MCPE! We know you have many options when it comes to year-end giving. Why not choose MCPE? We are providing system-wide support and academic enrichment for Medfield Public Schools. Donate today at medfieldcoalition.org
---
CLICK HERE to view the MHS DAILY ANNOUNCEMENTS.
DID YOU KNOW that you can now follow us on FACEBOOK, INSTAGRAM (@medfieldhs) and on TWITTER (@MedfieldHS)? If you are a fan of social media, you can keep up with the latest news from MHS by following us on any of these platforms.
To submit items to the WEEKLY NEWS UPDATE, please email MJ Ingram at mingram@email.medfield.net by 8:00 AM on Monday mornings.