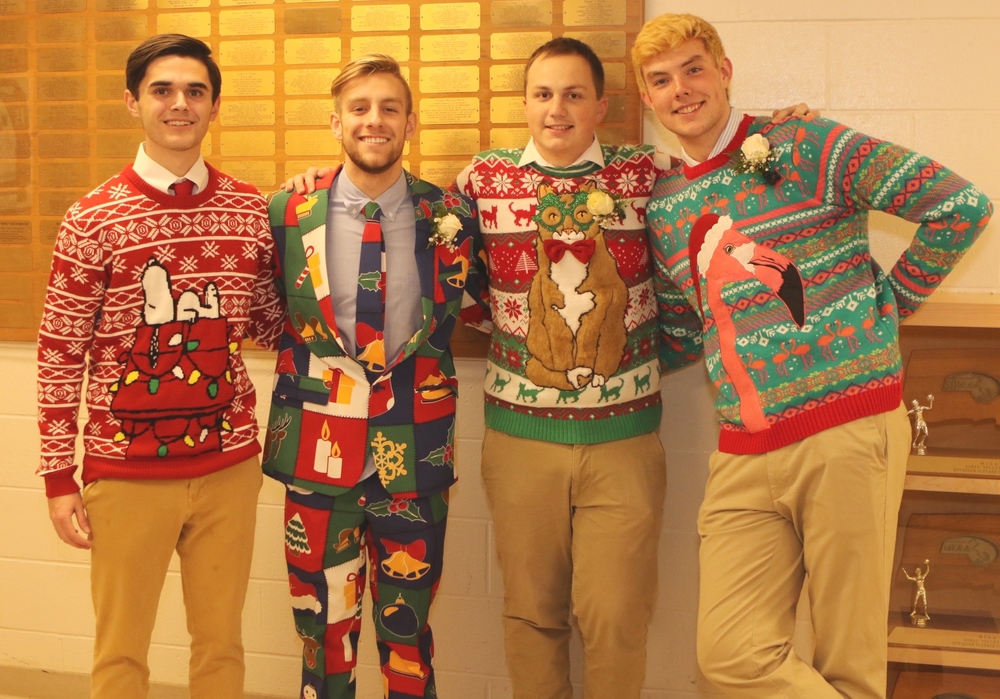 Weekly News Update - December 9, 2019
Medfield High School
Monday, December 09, 2019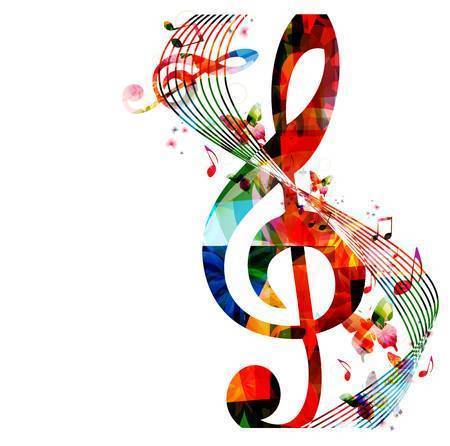 DON'T MISS the MHS Choir Concert TONIGHT at 7:00 pm!
On Monday, December 9th the Medfield High School Concert Choir and Jazz Choir, also known as Soundwaves, will perform a concert at 7:00 pm in the HS auditorium. Students will be performing Gregorian chant, American and ethnic folk songs, spirituals, jazz, and contemporary a cappella. Come and support our talented community of vocalists! A reception will follow.
---
FREE HOLIDAY GIFT WRAP AT MHS THIS Saturday, December 14th!
Yes. You read that right! Drop off your holiday gifts and get them nicely wrapped for FREE by volunteers from the MHS National Honor Society between 10:00 am and 2:00 pm this coming Saturday. Click HERE to view the flyer!
---
FROM THE GUIDANCE OFFICE…ATTENTION SOPHOMORES (CLASS OF 2022)
MHS OFFERING THE PRE-ACT IN FEBRUARY
In February of 2020 Medfield High School will be offering the PRE-ACT for all sophomores. This OPTIONAL practice test for the ACT is normed for sophomores and is a great LOW-STAKES introduction into the college admissions testing window.
To register, families will log onto https://aptsusa.com/medfield/pact/ The fee for the test will be $35.00 with an option for a fee reduction. The registration window will be from Friday, December 6th through Friday, January 10th.
The PRE-ACT will be held at MHS on Saturday, February 8th, 2020 at 7:45AM. The test is approximately two hours and ten minutes long with an additional 45 minutes for pre-registration on test day. For more information about the PRE-ACT feel free to contact your guidance counselor or visit this link: https://www.act.org/content/dam/act/unsecured/documents/PreACT_info.pdf
COUNSELOR LAST NAME BREAKDOWN:
STEPHANIE WORTHLEY: A - Bo
KATHY MAHONEY: Br - E
ANNE LODGE: F - L
AMANDA PADDEN: M - Q
ERIK ORMBERG: R - Z

---
PLEASE SUPPORT THE CLASS OF 2023
On Monday, December 16th between 4:00 and 9:00 pm, Papa Gino's in Medfield will donate 20% of sales of all dine-in or carry-out meals to the MHS Class of 2023. Be sure to stop by and mention the fundraiser or present this FLYER at the counter. Thanks in advance for your support!

---
INTRO TO BUSINESS class hosts Michelle Piantedosi from NIKE
Students in the Intro. to Business course recently welcomed guest speaker Michelle Piantedosi from the Global Converse team. She shared her journey from HS to college, to career, to earning her Just Do It award (50 Nike employees out of 70,000!). Thank you and bravo Michelle!
Intro. To Business students pictured are Kate Olenik, Lex Langer, Jack Cahill, Billy Whitacker, Brett Nickerson, Jo Lacerda, Lauren McMahon, Madison McNally, Andie Brown, Joe Freeman and Harrison O'Brien.

---
MCPE UPDATE
There's still time to make a 2019 donation to MCPE! We know you have many options when it comes to year-end giving. Why not choose MCPE? We are providing system-wide support and academic enrichment for Medfield Public Schools. Donate today at medfieldcoalition.org
---
CLICK HERE to view the MHS DAILY ANNOUNCEMENTS.

---
HOSTING OPPORTUNITY
Medfield High School collaborates with the Cambridge Network to bring international students to our school. We are looking for families in Medfield that are interested in the rewarding experience of hosting beginning after the Holiday break. Please see the attached flyer and FAQs sheet for more information about this opportunity. To learn more visit: www.CambridgeNetwork.com or reach out directly to Joanne Routenberg at 617-749-6654.

---
Tickets have sold out for the MMA fundraiser Spaghetti with Santa and Friends, which will take place on Tuesday, Dec. 10th, in the MHS cafeteria. If you'd like to volunteer at this event, we'd love your help! Volunteer opportunities, from bakers to event volunteers, can be found here: https://www.signupgenius.com/go/409054aaea62da20-spaghetti1"
---
MARK YOUR CALENDARS!
MHS BAND CONCERT
Tuesday, December 17th @ 7:00 pm
TEACHER PROFESSIONAL DAY
Wednesday, December 18th - Dismissal @ 11:10am
ALL Medfield Public Schools have a HALF DAY.
Friday, December 20th - Dismissal @ 11:10 am
DECEMBER RECESS
December 23 - January 1 (Classes resume Thursday, January 2, 2020)
---
DID YOU KNOW that you can now follow us on FACEBOOK, INSTAGRAM (@medfieldhs) and on TWITTER (@MedfieldHS)? If you are a fan of social media, you can keep up with the latest news from MHS by following us on any of these platforms.
To submit items to the WEEKLY NEWS UPDATE, please email MJ Ingram at mingram@email.medfield.net by 8:00 AM on Monday mornings.