Weekly News Update - November 12, 2019
Medfield High School
Tuesday, November 12, 2019
The MHS SITE COUNCIL will meet on TUESDAY, November 12th at 3:15 pm in the main office conference room.
MHS THEATRE SOCIETY PRESENTS...
The Curious Savage by John Patrick, NOVEMBER 15th - 17th
(The Curious Savage is presented by special arrangement with Dramatists Play Service, Inc., New York.)
Please note that this show is double-cast meaning there are two sets of actors performing. One group will perform Friday evening and Saturday afternoon. The other group will perform Saturday evening and Sunday afternoon. If you are hoping to see a particular actor, please double check when they will perform. The list can be found here.
TICKETS AVAILABLE NOW - $12
Friday, November 15th @ 7:00 pm
Saturday, November 16th @ 1:00 & 7:00 pm
Sunday, November 17th @ 1:00 pm
---
ATTENTION JUNIORS & SENIORS!
The following college representatives will be visiting MHS during 2nd and 3rd lunch this week in the guidance office. Please log in to your Naviance account to schedule a visit.
TUESDAY: Fisher College
WEDNESDAY: Maine College of Art
FRIDAY: Framingham State University, Long Island University - Post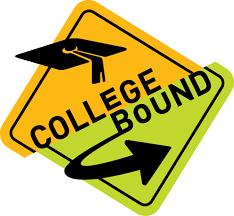 ---
FROM THE HEALTH OFFICE...
On November 13th and 14th, the Medfield High School nurses will be screening the 10th grade students (currently in Wellness) for vision, hearing and obtaining a height and weight. According to the Massachusetts Department of Public health CMR 200.400; Vision and Hearing Screenings will be performed by school health personnel on each student in the public school once during high school. If you prefer that your child be excused from this screening, please contact the nurses via email or telephone.
Should you have any questions or concerns regarding the 10th grade screening, you can reach Liz Bennett at ebennett@email.medfield.net or 508-242-8568.
Thank you for your assistance!
Elizabeth Bennett, RN, BSN & Brittany Hardiman RN, BSN
---
NEWS FROM THE LIBRARY MEDIA CENTER
The LMC welcomed new library assistant, Jennifer Kuzeja, last week. Jennifer will be opening the library on Mondays and Wednesdays and closing the library on Thursdays and Fridays. She has been busy learning the library software as well as getting to know the many students who frequent the library. We look forward to introducing Jennifer to the many events that are hosted in the LMC including the two November events: Thanksgiving Book Feast and Latin Day.
---
UPCOMING COMMUNITY EVENTS
YOUTH IN PHILANTHROPY
If you want to get involved in community service or are already part of a club but want to learn more about nonprofits, check out the YIP Needham program. YIP (Youth in Philanthropy) is a FREE program run by the Foundation for Metrowest that teaches high school students about how nonprofits work and how to be philanthropic in your community. The YIP Needham program is open to high schoolers from Needham and surrounding towns who work together to award $10,000 to local nonprofits after visiting them and using what we've learned to decide which ones should receive our funding. The spring session is Thursday nights, 7 to 8:30 pm at the Needham Historical Society. It runs 1/23 through 5/26. For more information about YIP, visit yipmetrowest.org. Applications are due on November 15. If you want to learn more, reach out to MHS juniors Ella Pezzullo, Sara Lautz or Gabby Christo. Thank you!
---
MEDFIELD COALITION FOR PUBLIC EDUCATION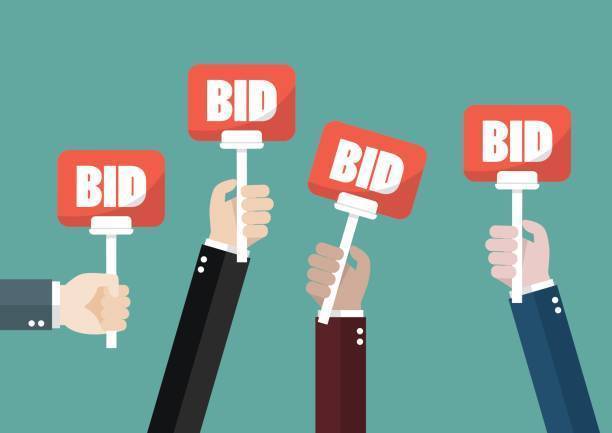 The MCPE 2019 Fall Fest online auction closes on Thursday, November 14th! Don't miss out on a wide array of items, including group experiences (wine tastings, cooking classes, etc.), Medfield branded swag, home interior services, sports memorabilia, photo packages, and much, much more. Go to medfieldcoalition.org. Friday, November 15th is our Fall Fest at the Walpole German Club from 7:00 pm-11:00 pm! The event is being held in the outdoor covered and heated pavillion. Casual attire is appropriate. Thank you to all of our donors and sponsors for their amazing generosity and support of the MCPE.
---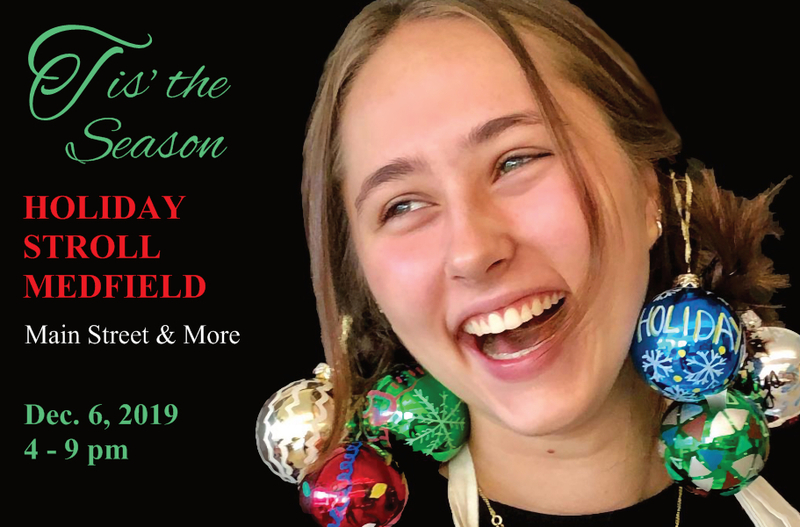 THE ANNUAL MEDFIELD HOLIDAY STROLL RETURNS!
The Holiday Stroll returns for the fifth year on Dec. 6 from 4:00 pm – 9:00 pm with its juried marketplace of makers, artists and designers in this free, festive, family event. You'll find beautiful handcrafted gifts at the Medfield Public Library, United Church of Christ and Zullo Gallery; and MEMO's tree lighting and "Joy to the World" singing contest at Baxter Park. The Holiday Stroll draws 2,000 people to Medfield's downtown each December and includes food trucks, a decorated fire truck, carolers, and photos with Santa. Businesses open their doors and serve hot chocolate or cider including Be Charmed, Berkshire Hathaway Home Services, Brothers Marketplace, Butterfly Tree, Capsule Lifestyle, Chop Shop (shave Santa's beard!), Holistic Wellness, Hurley-Testa, Mitchell Construction Group, and Needham Bank.
There are two new events to visit. Medfield TV will transform their studio into a beautiful winter wonderland scene set up for fun photo ops, video tricks and unique activities only Medfield TV can provide. Masary Studios of Boston will bring their large-scale, interactive video projection "Figuration" to the front of Town Hall where your silhouette becomes part of the show. Come see what you can create.
All sites offer FREE admission. For complete details and a list of participating artists and businesses, visit www.MedfieldCulture.org.
---
The ANGEL RUN is SUNDAY, Dec. 8th!
Each year the Medfield Foundation Inc (MFi) donates over $35,000 yearly to Medfield families in need, plus supports a variety of other initiatives like the Camp Fund throughout the town. At the high school, MFi sponsors and supports the MFi Youth Leadership to help students develop as philanthropists. You can find more information at
https://www.medfieldfoundation.org/mfi-angel-run
DID YOU KNOW that you can now follow us on FACEBOOK, INSTAGRAM (@medfieldhs) and on TWITTER (@MedfieldHS)? If you are a fan of social media, you can keep up with the latest news from MHS by following us on any of these platforms.
To submit items to the WEEKLY NEWS UPDATE, please email MJ Ingram at mingram@email.medfield.net by 8:00 AM on Monday mornings.