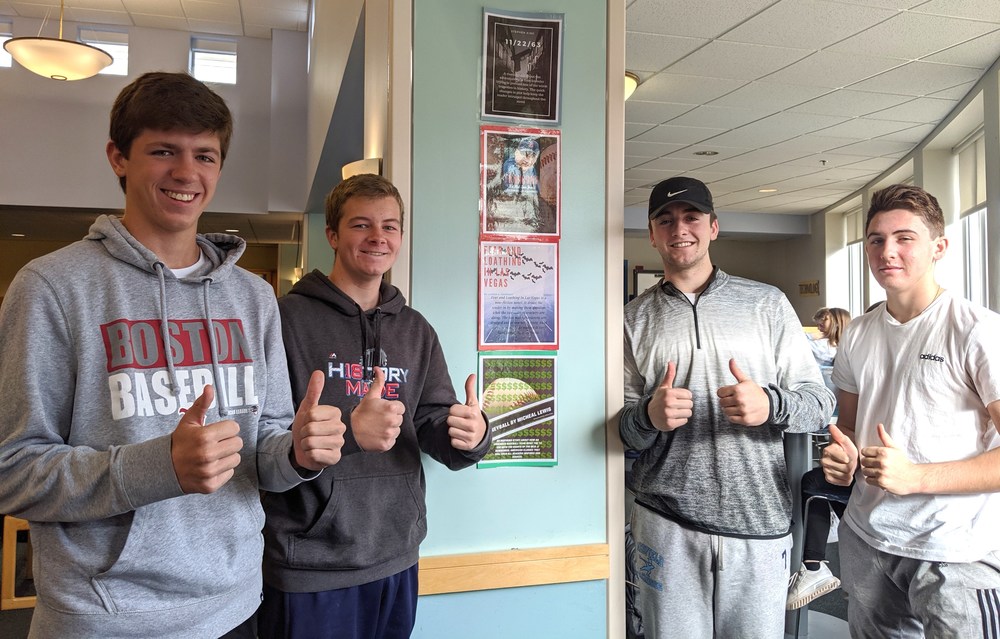 Weekly News Update - October 21, 2019
Medfield High School
Monday, October 21, 2019
YEARBOOK
SENIORS,
The deadline has passed to turn in a school-appropriate senior bio twice (once via Google Form and then via signed paperwork). However, there is still time to submit a senior portrait! Please upload it by Monday 10/28 via this secure Jostens link: https://images.jostens.com/413533724
Also, you and your family may be wondering about baby ads. Some orders have already come in, but there is no rush! Jostens will accept orders through Thursday 2/13. Anyone who would like to design and purchase a baby ad should use this link: https://www.jostens.com/apps/shop/yrbk_ra_flash.asp?CID=270741&PFID=20190619041521990169
The yearbook is currently on sale for $85. Please consider pre-ordering your copy now before the price goes up. Just click on this link: http://jostensyearbooks.com/?REF=A01095588
---
The Medfield High School Orchestra invites you to a "Spooktacular Concert!" Join us in the HS auditorium on Tuesday, October 29th at 6:00 pm. (PLEASE NOTE: Earlier start time!) Fun for the whole family. Lots of kid friendly participation. Costumes welcome!
---
FROM THE GUIDANCE OFFICE
ATTENTION JUNIORS & SENIORS!
The following college representatives will be visiting MHS during 2nd and 3rd lunch this week in the guidance office. Please log in to your Naviance account to schedule a visit.
Monday: UMass Boston, University of New Haven, Simmons College, Villanova University
Tuesday: Johnson & Wales - Providence, Massachusetts College of Liberal Arts, Mass College of Pharmacy & Health Science, University of New England
Wednesday: Eckerd College, Worcester Polytechnic Institute
Thursday: University of Richmond, Roger Williams University, University of Toronto, Union College
Friday: University of Notre Dame, Western New England University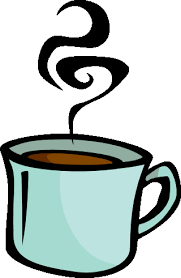 FRESHMAN PARENT COFFEE TALK - WEDNESDAY, October 30th
The MHS guidance department will be hosting a coffee talk for freshman parents on Wednesday, October 30th at 7:45 am in room 125. Please join us for coffee and to learn about what to expect over the next four years of high school. We hope to see you there!
---
LIBRARY MEDIA CENTER NEWS
The library and Mrs. Alkalay's Expository Writing class collaborated to create posters for the library using CANVA. After reading a book of their choice, the students wrote a book review. A lesson in using CANVA was conducted by Mrs. Panchuk last Thursday. The students then used their creativity in designing the poster. Students responded positively to the lesson and in a followup survey comments such as "I like how I incorporated an artistic element into my recommendation with my written element and got to have fun while doing it" and "I thought I gave good reasons as to why to read my book and I used good colors to make it stand out so people will see it and read it."
Don't forget to check out the library website to borrow digital books through the SORA app, read digital magazines or browse the library catalog.
http://medfieldhslmc.weebly.com/
---
MEDFIELD MUSIC ASSOCIATION NOTES
MMA's beautiful seasonal wreaths are available for sale! We have updated this year's wreath design to incorporate Noble Fir greens, mixed with Incense Cedar, Juniper, and Ponderosa Cone accents. To view the wreath and for order details, visit https://www.medfieldmusicassociation.com/ purchase-wreath.
---
MCPE NEWS
The Medfield Coalition for Public Education 2019 Fall Fest online auction will be open to the entire Medfield community from Friday November 1 - Thursday November 14. Bid on a wide array of items, including group experiences (wine tastings, cooking classes, etc.), Medfield branded swag, home interior services, sports memorabilia, photo packages, and much, much more. Don't miss your chance to secure some great holiday gifts and support our K-12 schools at the same time. You do not have to attend the Fall Fest event on November 15th to bid! Go to http://www.medfieldcoalition.org. Thank you to all of our donors and sponsors for their amazing generosity and support of the MCPE.
---
2020 ALL NIGHT GRAD PARTY UPDATE
Donate by October 31st and receive an MHS Class of 2020 car magnet!
This event is possible because of the committed parents, volunteers and the generous community support.
SENIOR PARENTS: We rely on your donations to make this a fun and memorable night for your senior. Please make a tax-deductible donation in support of your student's attendance to one of Medfield's time-honored traditions, celebrating our graduating Seniors and their FINAL night together as THE CLASS OF 2020! With an average cost of $200 per student to run this event, your generosity is greatly appreciated. You can donate online www.medfieldangp.com or make a check payable to MHS All Night Grad Party and mail to P.O. Box 38 Medfield, MA 02052. A big thank you to all that have already donated.
MEETINGS:
KICK-OFF DECORATING TEAM MEETING - Wednesday, October 23rd @ 7:00 pm in the MHS Library. Bring you teams! If you don't have a team, please join us! There are several teams looking for volunteers. Not sure what ANGP is all about, please join us! We would love to tell you all about it. There is something for everyone!
KICK-OFF STEERING COMMITTEE MEETING - Wednesday, October 30th @ 7:00 pm in MHS Room 125.
---
GOT BOX TOPS?
Please send in all your box tops. Liz Sandeman will be mailing them back at the end of this month on behalf of Blake Middle School (the high school is not eligible). Each box top is worth 10 cents and they really add up. Collection boxes are at the high school's main office, the public library's magazine room and Shaw's window sill (near the Lions eyeglass collection box) and Blake's main office. Any questions please email lizsandeman@gmail.com.
---
LOOKING AHEAD:
FROM THE ATHLETIC DIRECTOR, ERIC SCOTT…
On Monday, November 4, at 6:00 pm, there will be a meeting held in the gymnasium at the Medfield High School for all athletes and a parent(s) interested in playing high school athletics this coming winter season. This meeting is very important and will cover many questions and concerns you may have, as well as introductions to all high school coaches and staff. Immediately following this meeting, coaches will meet with their respective sports to speak about the season and answer any questions you may have.
*Sports offered for the winter season are:
Medfield High School:
Indoor Track (Boy's and Girl's)
Basketball (Boy's and Girl's)
Ice Hockey (Boys and Girl's)
Gymnastics (Girl's)
Swim and Dive (Co-ed)
*Alpine Ski (co-op through Ashland HS). Meeting 10/29 (7:00 pm) @ AHS
MHS THEATRE SOCIETY PRESENTS...
The Curious Savage by John Patrick, NOVEMBER 15th - 17th
(The Curious Savage is presented by special arrangement with Dramatists Play Service, Inc., New York.)
Following her husband's death, Ethel Savage inherited $10 million. Ethel's goal is to use the family fortune to fulfill strangers' ill-advised dreams. Her stepchildren's goal is to reclaim the Savage legacy. In their efforts to bring Ethel to her senses, the Savage children have her committed to a sanitorium: The Cloisters. Among the Cloisters' residents, Mrs. Savage discovers a level of authenticity she found lacking in the outside world. Commit yourself to The Curious Savage: a story of greed, loyalty, and those who challenge traditional conventions.
Please note that this show is double-cast meaning there are two sets of actors performing. One group will perform Friday evening and Saturday afternoon. The other group will perform Saturday evening and Sunday afternoon. If you are hoping to see a particular actor, please double check when they will perform. The list can be found here.
TICKETS AVAILABLE NOW - $12 Purchase Tickets Here
Friday, November 15th @ 7:00 pm
Saturday, November 16th @ 1:00 & 7:00 pm
Sunday, November 17th @ 1:00 pm
DID YOU KNOW that you can now follow us on FACEBOOK, INSTAGRAM (@medfieldhs) and on TWITTER (@MedfieldHS)? If you are a fan of social media, you can keep up with the latest news from MHS by following us on any of these platforms.
To submit items to the WEEKLY NEWS UPDATE, please email MJ Ingram at mingram@email.medfield.net by 8:00 AM on Monday mornings.