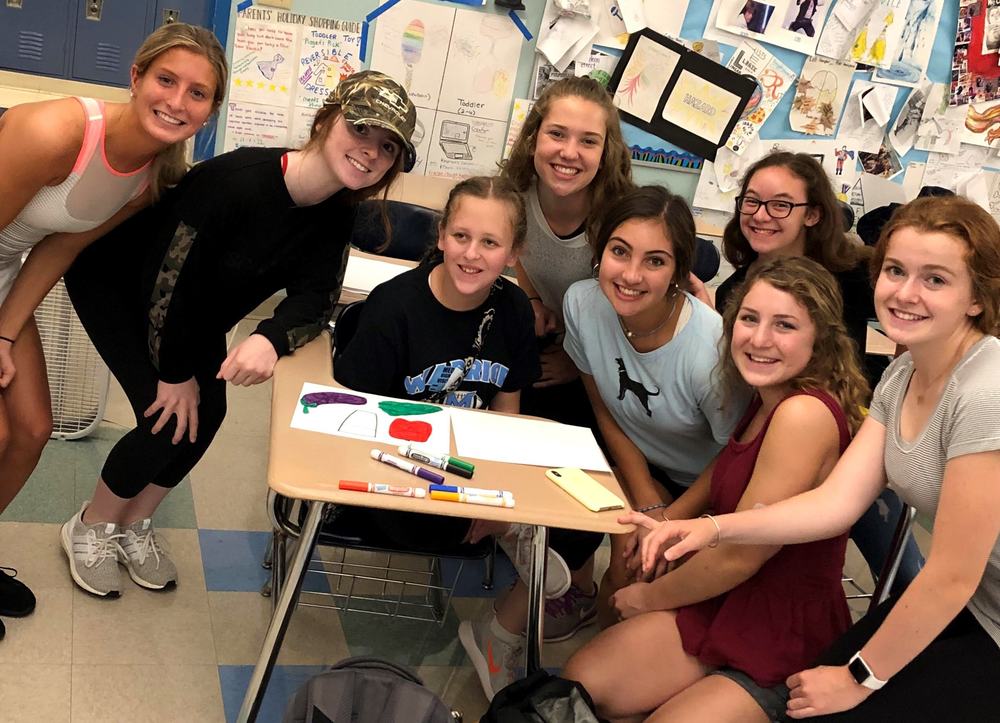 Weekly News Update - October 7, 2019
Medfield High School
Monday, October 07, 2019
CONGRATULATIONS to MHS Class of 2018 alum, JULIE LETAI, on her selection, this weekend, as a member of the Fall 2019 US Short Track World Cup TEAM. GO JULIE! GO WARRIORS!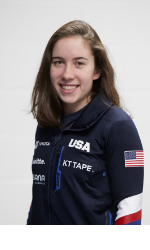 (Photo courtesy of Team USA Speed Skating)
---
REMINDER: Wednesday, October 9 and Monday, October 14, ALL Medfield Public Schools will be CLOSED. Tuesday, Oct. 15 is an EARLY DISMISSAL day. MHS students will be released at 11:10 am.
---
FROM THE GUIDANCE OFFICE - ATTENTION JUNIORS & SENIORS!
The following college representatives will be visiting MHS during 2nd and 3rd lunch this week in the guidance office. Please log in to your Naviance account to schedule a visit.
Monday: Boston University
Tuesday: Endicott College, University of New Hampshire, University of Rochester
Thursday: American University, Elon, University of Massachusetts Dartmouth
Friday: Keene State College, Vanderbilt University, Wentworth Institute of Technology
---
MHS is going to ECUADOR next summer!
Interested in finding out more about this incredible service-focused travel opportunity? You must attend a mandatory family meeting on Wednesday, October 16th at 6:00 pm in the high school library. Please RSVP by Tuesday, October 15th HERE. For more information, check out the flyer.

---
MHS ADVISORY UPDATE
For the month of October our advisory and community theme will be "Sleep and Time Management". Students and faculty will complete a time management wheel that will provide insight into their daily activities and sleep cycle. Please see the following recommendations from the National Sleep Foundation.
For additional resources please click here.
Q to consider-
Are you representative of the modern family described by the National Sleep Foundation?

Have you considered any of these recommendations as a family?
---
MHS Theatre Society Presents: The Curious Savage by John Patrick with performances FRIDAY-SUNDAY, NOVEMBER 15 - 17. TICKETS ARE AVAILABLE NOW! You may Purchase Tickets Here. Please note that this show is double-cast meaning there are two sets of actors performing. One group will perform Friday evening & Saturday afternoon. The other group will perform Saturday evening & Sunday afternoon. If you are hoping to see a particular actor, please double check when they will perform. The list can be found here.
Here is a brief synopsis of the story:
Following her husband's death, Ethel Savage inherited $10 million. Ethel's goal is to use the family fortune to fulfill strangers' ill-advised dreams. Her stepchildren's goal is to reclaim the Savage legacy. In their efforts to bring Ethel to her senses, the Savage children have her committed to a sanitorium: The Cloisters. Among the Cloisters' residents, Mrs. Savage discovers a level of authenticity she found lacking in the outside world.
---
The MHS BOYS SOCCER program will host a fundraiser at Medfield's Italian Groceria on Tuesday, October 8 from 5:00 pm - 8:00 pm. Consider purchasing your dinner that evening at Italian Groceria and help support boys soccer!
---
MCPE NEWS
Deadline to get your Vineyard Vines custom Medfield ties has been extended until Tuesday! Go to medfieldcoalition.org to order. Ties are $60-that's $25 off the regular retail price! And the best part? A portion of the sales comes back to MCPE to support our schools! Vineyard Vines quality, 100% silk and will take approximately 6 weeks to be delivered.
---
MHS PTO UPDATE
FALL APPEAL - Thank you to all that have already donated. We appreciate it! There is still time to donate on-line with our NEW website www.medfieldhspto.com or write a check made payable to MHS PTO and return to the main office with the yellow Fall Appeal form you received on the first day of school. Your donation helps enrich academic, athletic and extracurricular activities for all MHS students. Unlike grades K-8, we do not participate in fundraisers to obtain our funding, we only ask once a school year, during the Fall Appeal, for your donation.
SNACK SHACK COORDINATORS NEEDED (2020-2021 Volunteer Opportunity)
We are looking for two or more people to manage the concession stand at the MHS turf. You can split the duties making it a fun and easy volunteer experience. This is great to do with a friend or group of friends. This is a volunteer opportunity.
Duties include:
Opening the concession in the Fall & Spring

Closing the concession at the end of each season

Coordinating volunteers for games, shopping for food and supplies at BJ's

Meeting volunteers at the concession before each game and showing them what to do. Stay and support the volunteers if necessary.

Count money after each game and make a deposit into the PTO account within a day or two.
The total time commitment depends on how many people work together, but you can expect to spend between 2-5 hours for each game which includes shopping and running the concession. Fall games are typically every other week with a total of 6-7 in the season. Spring playoff games are in late May, early June, and require 2-4 hours each. One person coordinating everything alone can expect to spend about 30 hours in the Fall and about 12 hours in the spring total. With a friend or friends you can divide and conquer reducing commitment times in half or more. Please contact Sue Finn suzifinn@gmail.com with any questions.
DESIGN CONTEST: PEP RALLY T-SHIRT - Students have the opportunity to design the PEP RALLY t-shirt this year. Submissions are due to Mrs. Drew (mdrew@email.medfield.net) by October 7th.
Don't forget to follow MHS PTO on Facebook and Twitter!

---
2020 ALL NIGHT GRAD PARTY UPDATE
Donate by October 31st and receive an MHS Class of 2020 car magnet!
SENIOR PARENTS - You should have received a request for donation letter from ALL NIGHT GRAD PARTY a few weeks ago in the mail regarding the event. There are no tickets to purchase for the party. Instead, we rely on your donations. Please make a tax-deductible donation in support of your student's attendance to one of Medfield's time-honored traditions, celebrating our graduating Seniors and their FINAL night together as THE CLASS OF 2020! With an average cost of $200 per student to run this event, your generosity is greatly appreciated. You can donate easily online www.medfieldangp.com or make a check payable to MHS All Night Grad Party and mail to P.O. Box 38 Medfield, MA 02052. A big thank you to all that have already donated.
KICK-OFF DECORATING TEAM MEETING - Wednesday, October 23rd @ 7:00 pm in the MHS Library. Bring you teams! If you don't have a team, please join us! There are several teams looking for volunteers. Not sure what ANGP is all about, please join us! We would love to tell you all about it. There is something for everyone!
KICK-OFF STEERING COMMITTEE MEETING - Wednesday, October 30th @ 7:00 pm in MHS Room 125.
VOLUNTEERS NEEDED - The ANGP is looking for volunteers! Check out our NEW WEBSITE http://www.medfieldangp.com for EVERYTHING All Night Grad Party - Senior, Parent, Volunteer, Donating, Decorating Info and more! Parents, Guardians and Volunteers please follow our ANGP Facebook Page. Please reach out to Janie Boylan or Kim Price with any questions angpmedfield@gmail.com. Here's to the Class of 2020!
---
MEDFIELD MUSIC ASSOCIATION NOTES
The first regular MMA meeting will be on Oct. 8th at 7:00 pm in the band room. All music parents welcome at this meeting during which we'll discuss the year's initiatives with music staff.
---
LOOKING AHEAD:
Next MHS PTO meeting is scheduled for Wednesday night, October 16th, beginning at 7:00 pm in the MHS Library. All MHS parents/guardians are welcome to attend!

---
FROM THE ATHLETIC DIRECTOR, ERIC SCOTT…
On Monday, November 4, at 6:00pm, there will be a meeting held in the gymnasium at the Medfield High School for all athletes and a parent(s) interested in playing high school athletics this coming winter season at Medfield HS. This meeting is very important and will cover many questions and concerns you may have, as well as introductions to all high school coaches and staff. Immediately following this meeting, coaches will meet with their respective sports to speak about the season and answer any questions you may have.
*Sports offered for the winter season are:
Indoor Track (Boy's and Girl's)
Basketball (Boy's and Girl's)
Ice Hockey (Boys and Girl's)
Gymnastics (Girl's)
Swim and Dive (Co-ed)
*Alpine Ski (co-op through Ashland HS). Meeting 10/29 (7pm) @ AHS
---
DID YOU KNOW that you can now follow us on FACEBOOK, INSTAGRAM (@medfieldhs) and on TWITTER (@MedfieldHS)? If you are a fan of social media, you can keep up with the latest news from MHS by following us on any of these platforms.
To submit items to the WEEKLY NEWS UPDATE, please email MJ Ingram at mingram@email.medfield.net by 8:00 AM on Monday mornings.