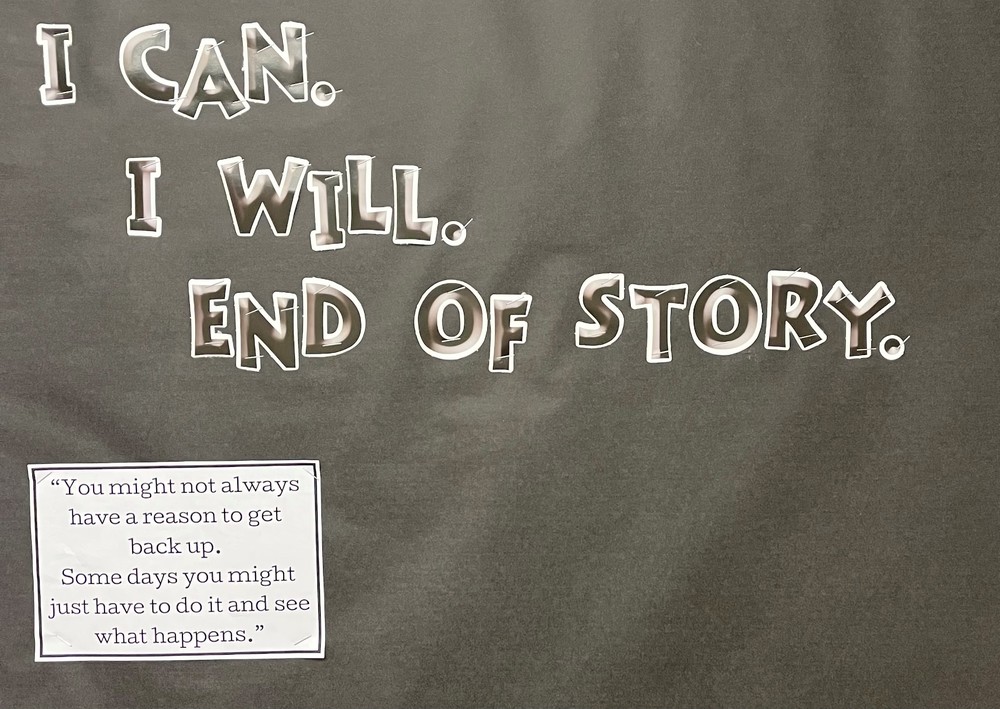 News Update - April 25, 2022
Medfield High School
Monday, April 25, 2022
NOTABLE DATES:
April 29: 9th/10th Spring Semi-Formal
April 30: Putting for Patients
May 2-13: AP Exams
May 6: MHS Jazz Night
May 7: Medfield After Dark Performances
UPCOMING SCHEDULES-
THIS WEEK:
April 25 Day 6 E-A-Flex-C-F
April 26 Day 7 A-B-D-G-E
April 27 Day 8 B-Flex-D-C-F
April 28 Day 1 C-A-Flex-E-G
April 29 Day 2 E-B-D-G-F
LOOKING AHEAD:
May 2 Day 3 A-Flex-D-F-C
May 3 Day 4 B-A-Flex-G-E
May 4 Day 5 C-B-D-F-G
May 5 Day 6 E-A-Flex-C-F
May 6 Day 7 A-B-D-G-E
---
ATTENTION ALL STUDENTS: MEDFIELD CONNECTS!
On Thursday, April 28 during Flex period there will be a student-organized resource fair called "Medfield Connects." Medfield Connects consists of various local resources from inside and outside the community that are available for students. A sneak peek of some vendors hosting a booth includes Active Minds, Gofi Animal Shelter, Medfield Outreach, and OUT MetroWest.
---
FROM THE GUIDANCE OFFICE
ATTENTION SENIORS AND SENIOR PARENTS/GUARDIANS:
Are you looking for scholarships? There are 20+ scholarships available with March, April, and May application deadlines! These scholarship opportunities are posted on the Guidance Website (HERE) and we encourage you to take a look.
---
FROM STUDENT COUNCIL
ATTENTION 9th & 10th GRADE:
We're excited to officially announce the Spring Semi!! It will be held on Friday, April 29th from 7-9PM in the gym. Tickets will be $15 and must be purchased at lunch during the week of the 25th. Checks can be made out to the Town of Medfield. If you have any questions, please email StuCo at medfieldstuco@gmail.com
PUTTING FOR PATIENTS:
This Saturday, April 30, MHS StuCo will be hosting Putting for Patients from 12:00-3:00 PM. An 18-hole mini-golf course will be set up on the turf (or in the gym if there's rain). This event has always been a lot of fun, and in total (over 6 events) we've been able to raise almost $30,000 for The Jimmy Fund! We will have a hole-in-one contest, some opportunity drawings, a caricaturist, and more! Thank you for your support & hope to see you on Saturday!
Please click HERE for more information. Our FLYER is also attached.
If you would like to donate, please click HERE.
---
ATTENTION JUNIORS AND SENIORS
Purchase your tickets now through April 29th HERE
PROM BUS TICKETS ON SALE!
Coach buses will be available to transport the students to and from prom on Friday, May 13th. Due to the generosity of Medfield Outreach, the cost of the bus is significantly discounted and available for just $4 each. Students are highly encouraged to leverage this transportation to arrive safely and in style! Tickets will be available during all lunches May 2-4. Cash, Venmo, or Check (payable to MHS PTO) accepted.
---

Time and yearbook copies are running out! There are only 50 or so left, and once they sell out that's it. If you haven't ordered one yet, please click on this link: BUY A YEARBOOK. Thanks in advance for your support!
---
ATTENTION FORMER STUDENTS OF MRS. SINGER
Hello High School Families!
Mrs. Singer, a long-time and beloved reading specialist at Memorial School, is retiring at the end of the school year. If your child was fortunate enough to work with Mrs. Singer when he/she was in kindergarten or first grade, we'd love to hear from you!
Your family is invited to share your well wishes or a memory with Mrs. Singer by clicking on this link to submit a short video/photo message! This is a SURPRISE so please don't tell Mrs. Singer!
Mrs. Singer has loved inspiring so many emerging readers over the years. She would love to hear from past and present families!
Please submit your video message by May 20th! Thank you for considering!
---
FROM THE ANGP
---
FROM MONTROSE SCHOOL
Chris Herren: The First Day
A presentation for middle and high school students and their parents
Monday, May 2 at 7:00 PM
Montrose School, 29 North Street, Medfield
Free and open to the public
---
BOX TOPS FOR EDUCATION
Box Tops are still being collected and the money raised will benefit Blake Middle School. If you have any box tops that you cut out, NOT the new scanning type, please have your student drop them off in the box in the main office of the High School. There is also a collection box at Shaws on the window sill at the self check out end.
Any questions? Email lizsandeman@gmail.com Thank you!
---
COMMUNITY NOTICES
Please visit our district website for community notices and announcements.
https://www.medfield.net/o/medfield-public-schools/browse/103792
To submit items to the MHS WEEKLY NEWS UPDATE, please email Maura Fitzgerald at mfitzgerald@email.medfield.net by 8:00 AM on Monday mornings. If you would like to submit photos or flyers, please convert to .jpg files.