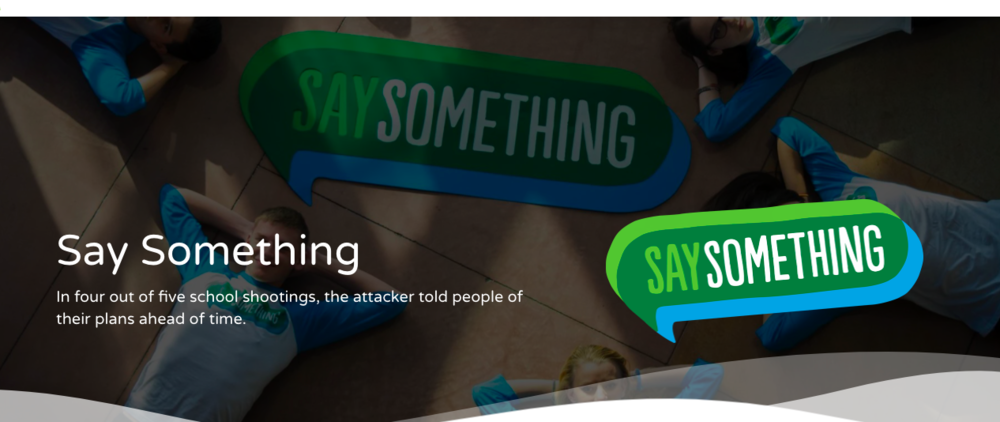 Say Something Program and Assembly - 10/14/21
Tania Manuel
Friday, October 08, 2021
October 8, 2021
Dear Blake Families,

I am pleased to share that we will be holding a virtual assembly next Thursday, 10/14 as part of the Sandy Hook Promise program. Our current 7th and 8th graders participated in the Start With Hello assembly/training last year, and the Say Something is the follow-up program. Sandy Hook Promise's Know the Signs programs effectively teach youth and adults how to prevent school violence, shootings, and other harmful acts. Students and educators learn how to identify at-risk behaviors and intervene to get help. These early-prevention measures empower everyone to help keep schools and communities safe. (https://www.sandyhookpromise.org/our-programs/program-overview/).

The focus of Start With Hello is to teach students the skills they need to reach out and include those who may be dealing with chronic social isolation and create a culture of inclusion and connectedness within classrooms and schools via three steps...
1. See Someone Alone
2. Reach Out and Help
3. Start With Hello

The Say Something program teaches middle and high school students to recognize the warning signs of someone at-risk of hurting themselves or others and how to say something to a trusted adult to get help. As part of this program, 'students will build essential SEL competencies, including how to empathize with others and seek help when needed (relationship skills) and how to identify problems and analyze situations, as well solve problems in an ethically-responsible manner (responsible decision-making).' The program is structured around three steps...
1. Recognize the Signs - Learn about different types of warning signs or threats and how to spot them, especially on social media.
2. Act Immediately, Take it Seriously - Understand strategies to take action and overcome potential barriers to being an "upstander" rather than a "bystander."
3. Say Something - Learn how to intervene by telling a trusted adult or using an anonymous reporting system.

This program will be presented to students virtually in advisory to students at both Blake Middle School and Medfield High School. The Say Something presenter will be '"zoomed" into the advisory classrooms, where students will view the presentation with their classmates and teachers. Students will then have the opportunity to discuss and reflect upon the presentation during an advisory period. We encourage you to talk with your child about Say Something following the program and to ask them to share what they learned. Should you have any questions or concerns, please do not hesitate to reach out to your child's Guidance Counselor, Kelly Campbell, or me.

Thank you for walking this path with us as a community.
Take care.
Nat