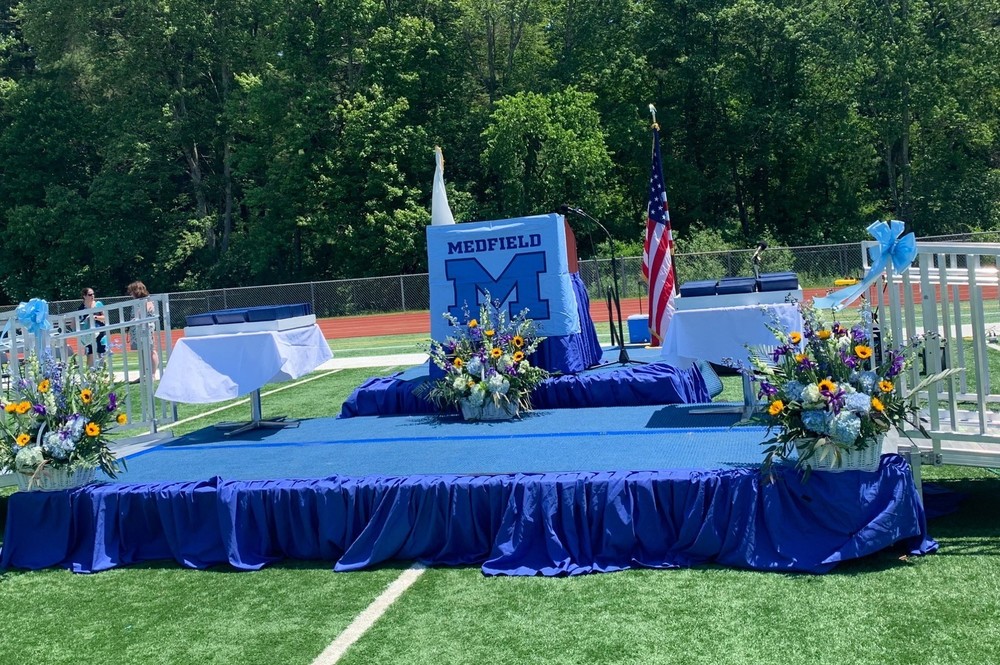 News Update - June 8, 2021
Medfield High School
Tuesday, June 08, 2021
CONGRATULATIONS TO THE CLASS OF 2021!
THIS WEEK:
June 8 Biology MCAS - Session 1 (GRADE 9)
June 9 Biology MCAS - Session 2 (GRADE 9)
June 11 MHS Junior Prom @ Gillette
LOOKING AHEAD:
June 18 LAST DAY OF SCHOOL - Early Dismissal @ 11:00 AM
---
MCAS & FINAL EXAM SCHEDULES FOR UNDERCLASSMEN
To view the June MCAS schedule, click HERE.
To view the June FINAL EXAM SCHEDULE on the Hybrid Hub, click HERE.
---
SILVER LININGS!
Thanks to senior Mimi Orio for putting together this VIDEO that captures the silver linings of this crazy school year as part of her Senior Project! Thanks for reminding us that there is always some good if we're willing to look for it!
---
MEDFIELD HIGH SCHOOL THEATRE SOCIETY
The pandemic may have turned the world upside down, but as the dust begins to settle, we are inviting the parents of the cast and crew of You're a Good Man, Charlie Brown to view the world through the eyes of Charles Schultz's beloved cartoons. Performances on Saturday, June 12th and Sunday, June 13th.
---
To submit items to the MHS WEEKLY NEWS UPDATE, please email MJ Ingram at mingram@email.medfield.net by 8:00 AM on Monday mornings. If you would like to submit photos or flyers, please convert to jpg files (if possible).