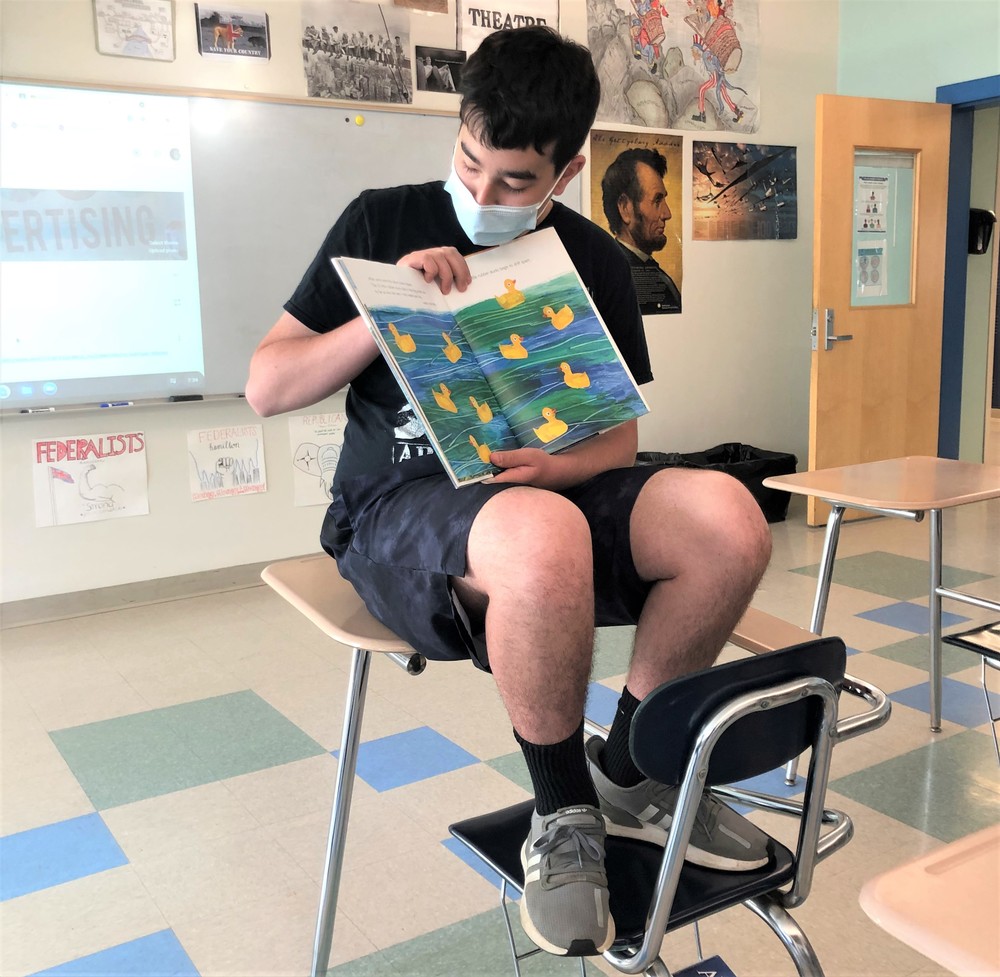 News Update - June 1, 2021
Medfield High School
Tuesday, June 01, 2021

THIS WEEK:
June 1 SENIOR RECOGNITION BROADCAST - Medfield TV @ 7:00 pm
June 4 Senior Cruise on Boston Harbor (5:00-11:00 PM)
June 5 ANGP Rolling Rally & Party in the Park (details below)
June 6 MHS GRADUATION @ 1:00 PM
LOOKING AHEAD:
June 8 Biology MCAS - Session 1 (GRADE 9)
June 9 Biology MCAS - Session 2 (GRADE 9)
June 11 MHS Junior Prom @ Gillette
---
ATTENTION, SENIORS!
Starting tomorrow (Wednesday), seniors will be able to pick up their yearbook and student records. This pick-up will take place in the back traffic circle (behind the guidance office). The dates and times are as follows:
-Wednesday 10am-11am, seniors with the last name A-L
-Wednesday 11am-12pm, seniors with the last name M-Z
-Thursday, 10am-11am, seniors with the last name A-L
-Thursday, 11am-12pm, seniors with the last name M-Z
**At that time we would also like you to drop off any school materials you still may have.**
---
MCAS SCHEDULE FOR UNDERCLASSMEN
To view the June MCAS schedules, click HERE.
---
SENIOR RECOGNITION VIRTUAL AWARDS PROGRAM
Medfield High School will be having a virtual awards program this year, combining our Senior Recognition Night and our Class Day events. During this program, all scholarships and outside awards will be presented along with recognitions for students' outstanding academic achievements and contributions to Medfield High School. We have collaborated again this year with Medfield TV and will air the presentation on Tuesday, June 1, 2021 @ 7:00 PM. The presentation will air on the Medfield TV Education Channel, as well as the Medfield TV website. The YouTube link will be available and shared after the event is presented.
---
MHS CLASS OF 2021…ARE YOU READY FOR IT?
THE ROLLING RALLY & PARTY IN THE PARK IS NEXT
SATURDAY, JUNE 5TH!
SENIOR PARENTS/GUARDIANS!
VOLUNTEER: We still need help with set-up, clean-up and trucks for the Party in the Park. As a senior parent/guardian, you can't chaperone, but we can use your help before and after if you are available. It takes many volunteers to make the event successful.
DONATE: If you haven't had a chance to donate, you can do so HERE. Your donation helps us pay for the food, entertainment, decorations, gifts and more for the Rolling Rally and Party in the Park.
ROLLING RALLY INFO: Please review the Rolling Rally Information and Planning guide for detailed information about the event like arrival times, safety, decorating and the route.
QUESTIONS: Visit our website medfieldangp.com to find all the information about the Rolling Rally and Party in the Park. We can't wait to celebrate the Class of 2021!
---
---
---
To submit items to the MHS WEEKLY NEWS UPDATE, please email MJ Ingram at mingram@email.medfield.net by 8:00 AM on Monday mornings. If you would like to submit photos or flyers, please convert to jpg files (if possible).