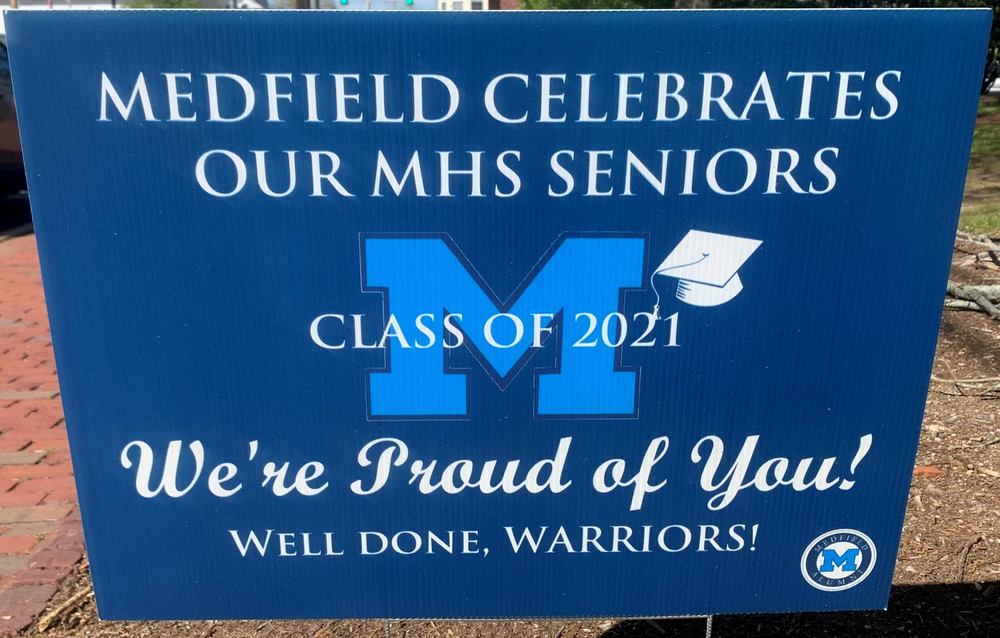 News Update - May 17, 2021
Medfield High School
Monday, May 17, 2021
DATES TO REMEMBER!
THIS WEEK:
May 16 - 21 HS Art Show
May 17 - 19 Term 4 - Open gradebooks for gr. 9 - 11 (via Aspen portal)
May 18 - 19 MCAS ELA for grade 10 students - (May 20 - Make up day)
May 18 Spring Choral Concert @ 7:00 PM (HS gym)
May 20-21 CAP & GOWN distribution to SENIORS, 1:30-2:30 PM
May 20 Spring Band Concert @ 7:00 PM (HS gym)
May 21 LAST DAY of CLASSES for SENIORS
LOOKING AHEAD:
May 25 MATH MCAS Session 1 for grade 10 students
May 26 MATH MCAS Session 2 for grade 10 students
May 26 - 28 Senior Exams
May 27 MATH MCAS - Make up day
May 31 NO SCHOOL - Memorial Day
---
MCAS & FINAL EXAM SCHEDULES FOR UNDERCLASSMEN
Unbelievably, the end of the 2020-2021 school year is rapidly approaching. It's been a challenging year for all of us, students included! Everybody is looking forward to a relaxing summer. But first...there will be some testing for underclassmen in the weeks ahead. For all you planners out there, access to the testing schedules are available by following the LINKS below.
To view the May & June MCAS schedules, click HERE.
To view the June FINAL EXAM SCHEDULE, click HERE.
---
GUIDANCE OFFICE NEWS & NOTES
SENIORS!
Attending a Massachusetts Public College or University next year? Check this out:
The STANLEY Z. KOPLIK CERTIFICATE OF MASTERY AWARD provides tuition credits at Massachusetts public colleges and universities.
The Purposes of the Certificate of Mastery Are To:
Recognize high academic achievement on MCAS and other measures of academic achievement;

Recognize high academic achievement as identified by outside forums including competitions, student publications, and awards;

Provide an incentive for students to perform to their best abilities on MCAS and on the course of studies beyond grade 10; and

Recognize high academic achievement in areas not included in MCAS.
To be eligible to apply for a Stanley Z. Koplik Certificate of Mastery Award, a student must:
Must be currently enrolled in a Massachusetts public high school. (Students who have graduated high school are not eligible to apply)

Be a permanent Massachusetts resident.

Be a United States citizen or eligible noncitizen. (In order to use the tuition credit portion of the Certificate, students must be eligible to file the Free Application for Federal Student Aid.)

If you are planning on attending a Massachusetts State College or University, please click here to learn more about eligibility and tuition credit.
Click here for the application for the Stanley Z. Koplik Certificate of Mastery with Distinction. Please complete and submit the application along with supporting documentation by June 1, 2021, if interested. All applications can be submitted to Stephanie Worthley, the Guidance Department Chair and Koplik Coordinator.

---
SENIOR RECOGNITION VIRTUAL AWARDS PROGRAM
Medfield High School will be having a Virtual Awards Program this year, combining our Senior Recognition Night and our Class Day events. During this program, all scholarships and outside awards will be presented along with recognitions for students' outstanding academic achievements and contributions to Medfield High School. We have collaborated again this year with Medfield TV and are tentatively planning on airing the presentation on Tuesday, June 1, 2021. The presentation will air on the Medfield TV Education Channel, as well as the Medfield TV website. The YouTube link will be available and shared after the event is presented. We will be forwarding the specifics regarding the exact date and time as soon as it is confirmed.

---
MHS SENIOR PROM 2021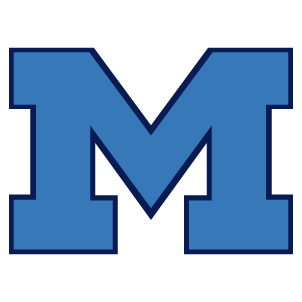 ---
THE 2021 ALL NIGHT GRADUATION PARTY COMMITTEE PRESENTS…
A ROLLING RALLY & PARTY IN THE PARK!
VOLUNTEERS NEEDED for the day of the PARTY.
Sign-up HERE to help us set-up, clean-up and volunteer during the event of the year….The Class of 2021 Party in the Park. We can't do it without you! Senior parents/guardians are not allowed to volunteer during the party, but can help with set-up and clean-up. Thank you!
SENIOR PARENTS/GUARDIANS - ANGP Rolling Rally & Party in the Park
June 5th will be here before you know it. We have a few things we need you to do as senior parents/guardians.
1. FORMS - Complete the PARENT/GUARDIAN REGISTRATION FORM and have your student complete the SENIOR REGISTRATION FORM. Students can not enter the party without both of these forms completed before June 4th.
2. PHOTOS - The Senior Video is in the works. If your senior goes to prom, please send 1 or 2 pictures by Monday, May 17th. If you or your neighborhood has a banner up for seniors, please send a picture.
Please do not send screenshots of social media accounts.

Please do not send blurry images.

Please send photos that are large in size/high quality.
Send all photos to Wendi Ayer wendiayer@mac.com
3. DONATE- If you haven't had a chance to donate and would like to do so, please DONATE HERE.
Please checkout our website https://www.medfieldangp.com/ for all the information on the Class of 2021 Rolling Rally & Party in the Park.

---
---
MEDFIELD COALITION FOR PUBLIC EDUCATION
Celebrate Blue Ribbon Day 2021 and recognize a special teacher or staff member for making a difference in a student's life!
This year, each student participating in our Blue Ribbon Recognition Program will receive a limited edition 2020/2021 "I did it with the help of my Blue Ribbon Teacher" t-shirt along with two blue ribbon note cards for students to write a note of thanks to teachers, bus drivers, specialists, or other staff members who have made a difference in their year. On May 28, students are encouraged to wear their shirts to school to celebrate Blue Ribbon Day and deliver their handwritten notes. Price for participation is $10 per student.
**This event is sponsored by Warren & Fontana, Attorneys at Law.**
---
As a way to bring our community together in celebrating Asian American and Pacific Islander Heritage Month, Medfield Together has created our second Knowledge Quest. In windows or doors of various businesses - and schools! - around town, there are portals featuring accomplishments and contributions of AAPI individuals.
To participate, find portal locations, enter for a chance to win a gift card to Park Street Books, and get additional information, please visit www.medfieldtogether.com.
We hope you have fun celebrating Asian American and Pacific Islander Heritage Month with us!
---
---
---
To submit items to the MHS WEEKLY NEWS UPDATE, please email MJ Ingram at mingram@email.medfield.net by 8:00 AM on Monday mornings. If you would like to submit photos or flyers, please convert to jpg files (if possible).