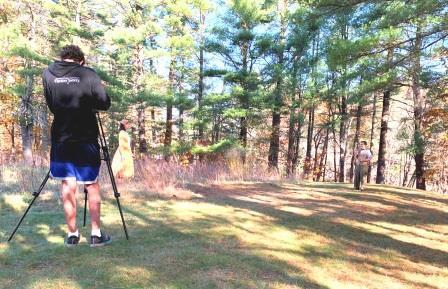 News Update - November 16, 2020
Medfield High School
Monday, November 16, 2020
Mark your calendars!
THIS WEEK:
Nov. 16 Cohort A in person
Nov. 17 Cohort A in person
Nov. 18 ALL REMOTE (Advisory @ 11:40 AM)
Nov. 19 Cohort B in person
Nov. 19 Term 1 ends
Nov. 20 Cohort B in person
Nov. 20 Term 2 begins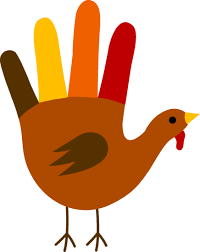 LOOKING AHEAD:
Nov. 23 Cohort A in person (MCAP Student Survey)
Nov. 24 Cohort B in person (MCAP Student Survey)
Nov. 25 ALL REMOTE - Early Dismissal @ 11:00 AM
Nov. 26-27 Thanksgiving recess
Nov. 30 Classes resume

---
LIBRARY MEDIA CENTER UPDATE
Looking for a new book to read? Check out Destiny Discover https://search.follettsoftware.com/metasearch/ui/71586 This site includes the new books as they are added to the collection, as well as ebooks and audiobooks. Feel free to email me rpanchuk@email.medfield.net if you would like to request a book and I can check it out and hold it for you.
Also, many ebooks are available through Sora https://soraapp.com/library/masslibma. Don't hesitate to contact the library staff with any questions or specific requests.
---
---
GUIDANCE OFFICE NEWS & NOTES
ATTENTION JUNIORS & SENIORS!
Due to COVID-19, Medfield High School will NOT be hosting in-person visits this fall. We will be scheduling virtual visits for this fall every weekday after school from 2:00-3:00 PM. Sessions will be 20 minutes. This transition to virtual visits facilitates the opportunity for more college representatives to meet with Medfield students. Please log on to your Naviance account and sign up for the virtual sessions you are interested in.
The following schools are scheduled the week of 11/16 - 11/20
Monday: Assumption University, University of New England, Thomas College
Tuesday: Johnson & Wales University Providence, Stony Brook University, Worcester
Polytechnic University
Wednesday: University of California Irvine, Colgate University, IE University Madrid
Thursday: University of Rhode Island, Maine College of Art, University of Maine Machias,
Boston College
Friday: Franklin Pierce University, Rhode Island College
---
The deadline has passed on senior portraits, senior bios, and senior "Can You Imagine" submissions, but now is a great time for families and friends to order/design recognition ads (AKA baby ads) to honor the graduating seniors. Jostens, in charge of that online process, has set the deadline for January 31. Here is the link: https://www.jostens.com/apps/store/ybAdDesigner/1549546/-/2020070904243269054/CATALOG_SHOP/. If you have any questions, please let Jostens know. Their recognition ad phone line is 800-358-0800.
On a separate note, if you have any photos you can submit to fit certain themes (senior sunsets at Hospital Hill, freshman fun outside of school, grade-by-grade random candids during the past several months, and senior throwbacks), please label them as such and upload them via this private link: https://images.jostens.com/415464605. If you get a screen asking you for a User ID, type in this number: 415464605.
Finally, if you want to order a copy of the yearbook, please use this link: http://jostensyearbooks.com/?REF=A01095588. Thanks in advance for your support!
-MHS Yearbook Staff
---
MHS SITE COUNCIL MEMBERS NEEDED!
Each school building has a Site Council that serves as an advisory board to the principal. The Council consists of parents, school personnel, and sometimes a community member for the purposes of advising the building principal on various issues such as school practices and procedures. The Council also assists with the development of the annual School Improvement Plan. Principal Robert Parga is currently seeking parent members for the 2020-2021 MHS Site Council. Please email him at rparga@email.medfield.net, for further information or if you're interested in running for a position on the MHS Site Council.
---
NEXT SEPAC MEETING on TUESDAY, NOV. 17th
Please join us on Tuesday, November 17th at 7:00 PM for Medfield SEPAC's meeting. We will be reviewing the November 6th SEPAC survey results including questions, concerns, and positive feedback with the Director of Student Services, Mary Bruhl.
Join Zoom Meeting:
https://medfield-net.zoom.us/j/86490515453?pwd=TTgvVXVpOEZaaExLc09oYnJ1YVBxdz09
Meeting ID: 864 9051 5453 Passcode: 310759 Medfield SEPAC
---
CULTURAL ALLIANCE OF MEDFIELD announces (virtual) HOLIDAY STROLL
Since we can't gather in person, the Cultural Alliance of Medfield, Medfield TV and MEMO are bringing the seasonal festivities to you. Visit the new on-line Artist's Marketplace at www.MedfieldCulture.org to shop handmade goods and buy directly from 20 local and regional artists right now.
---
SUPPORT THE MEDFIELD MUSIC ASSOCIATION THIS HOLIDAY SEASON!
We're incredibly sad to announce that Spaghetti with Santa & Friends isn't feasible this year due to event restrictions. But ask yourself this... Do you want to build a snowman or teddy bear? The MMA is offering 9" build-your-own snowmen or teddy bears with stuffing, birth certificates, other goodies, and a fun live Zoom party where special guests will show how to stuff the cozy friends and lead sing-a-longs and story time. To learn more or join the fun: medfieldmusicassociation.com.
---
---
MEDFIELD COALITION FOR PUBLIC EDUCATION NEWS
ONE MEDFIELD MOVES!
Walk, Run, Bike, Rollerblade, Swim or Skip your way to 20.52 miles between now and November 30th! The $25 fee per participant (all ages welcome) gets you: a tracking sheet for recording your mileage, "One Medfield" t-shirt after your mileage is complete and weekly emails to keep you motivated. This event is sponsored by Medfield Orthodontics.
FLORAL WORKSHOP: Join MCPE for the first event in our One Medfield Virtual FunRaising Night In series with Alice's Table! REGISTER NOW!
MCPE has partnered with Alice's Table to bring this private fundraising workshop to your home on November 19th at 8:00 PM just in time for the fall holiday season! Sign up for this exclusive virtual class and create your own stunning holiday centerpiece.
Each ticket includes an abundance of farm-fresh flowers and a planter delivered to your doorstep the day before the event, so all you need to have on hand is your computer, a pair of scissors or floral clippers and some water!
Visit medfieldcoalition.org for more information on these exciting initiatives and other upcoming events!
---
DID YOU KNOW that you can now follow us on FACEBOOK, INSTAGRAM (@medfieldhs) and on TWITTER (@MedfieldHS)? If you are a fan of social media, you can keep up with the latest news from MHS by following us on any of these platforms.
To submit items to the WEEKLY NEWS UPDATE, please email MJ Ingram at mingram@email.medfield.net by 8:00 AM on Monday mornings.