News Update - November 2, 2020
Medfield High School
Monday, November 02, 2020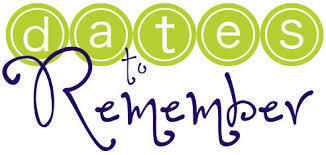 Nov. 2 Cohort A in person
Nov. 2 DEADLINE for SENIOR PORTRAITS, senior bios (optional) &
"Can you imagine" contributions (optional)
Nov. 3 Cohort A in person
Nov. 4 ALL REMOTE
Nov. 5 Cohort B in person
Nov. 5 Guidance sponsors FRESHMAN PARENT ZOOM @ NOON (see info below)
Nov. 6 Cohort B in person
Nov. 6 DEADLINE FOR AP EXAM REGISTRATION
LOOKING AHEAD:
Nov. 9 Cohort A in person
Nov. 10 Cohort A in person
Nov. 11 SCHOOL CLOSED - Veteran's Day
Nov. 12 Cohort B in person
Nov. 13 Cohort B in person

---
*Banner photo above created by Alison Concagh, Grade 9*
---
GUIDANCE OFFICE NEWS & NOTES
FRESHMEN PARENT ZOOM (Class of 2024)
Thursday November 5th, 12:00 Noon
The MHS guidance department will be hosting a zoom for freshmen parents on Thursday, November 5th at noon. Join us to hear about what to expect over the next four years of high school. We hope to see you there! Please look for a Zoom invite to be sent via email next Wednesday, November 4th.
LAST CHANCE FOR MEFA's live COLLEGE FINANCING WEBINAR!
Now through Thursday, November 5th, the Massachusetts Education Financing Authority (MEFA) will host a live College Financing webinar daily, every Monday through Thursday, with daytime and evening hours. All webinars will be recorded and available online for families who are unable to attend a live event. This webinar will provide a comprehensive overview of the full financial aid application process. Presenters will include MEFA staff members as well as guests from financial aid offices across the Commonwealth, providing families the opportunity to hear from many of the most knowledgeable financial aid leaders in the industry.
For additional financial aid resources, please visit: https://sites.google.com/email...
ATTENTION JUNIORS & SENIORS!
Due to COVID-19, Medfield High School will NOT be hosting in-person visits this fall. We will be scheduling virtual visits for this fall every weekday after school from 2:00-3:00 PM. Sessions will be 20 minutes. This transition to virtual visits facilitates the opportunity for more college representatives to meet with Medfield students. Please log on to your Naviance account and sign up for the virtual sessions you are interested in.
Virtual visits with the following schools are scheduled the week of 11/2 - 11/6
Monday: Champlain College, Dickinson College, Gettysburg College
Tuesday: Denison College, Drew University, Northeastern University
Wednesday: Skidmore College, St. Lawrence University, University of Hartford
Thursday: University of Scranton, Keene State College, Plymouth State College
Friday: Miami University Oxford, Boston University, University of Maine Farmington
---
MHS SENIOR, TEDDY SAWAN, NAMED A NATIONAL HISPANIC SCHOLAR!
We are pleased to announce that Teddy Sawan, a member of Medfield High School's Class of 2021, has been recognized by the CollegeBoard through the National Hispanic Recognition Program. Students who take the PSAT/NMSQT must have a qualifying score on their junior PSAT as well as a qualifying GPA based on the submission of their high school transcript. Congratulations, Teddy, on this outstanding accomplishment!
---
AP EXAM REGISTRATION DEADLINE - THIS FRIDAY, November 6th
2021 AP EXAM REGISTRATION INFORMATION
MYAP.collegeboard.org
All students currently enrolled in AP courses need to register for their exams by November 6th. Students should log into their collegeboard accounts and enter the AP code for each AP class they are taking.
Medfield students enrolled in AP courses will take the exams in May. The three-pronged approach is as follows:
Fall: Register to take exams through collegeboard
Winter: Pay for exams through AP Test Services (More info in January)
Spring: Take the AP exams in May
Please have your child view this short video on how to register for AP exams. Listed below are the courses, teachers and join codes. Any course listed as "ALL SET" indicates all students have already registered. Please contact guidance with any questions.
| | |
| --- | --- |
| | |
| AP JOIN CODE | AP COURSE--Teacher |
| ALL SET | Calculus AB--Kraemer |
| ALL SET | Calculus BC--Kraemer |
| D9QWKJ | Chemistry--Luce |
| M49QPW | Macroeconomics--Cotter |
| MMXKYZ | Macroeconomics--Barrows |
| 2W2K7N | English Language--Chamberlain |
| 43772V | English Literature--Duffy |
| KE3YAX | English Literature--Reynolds |
| ALL SET | Environmental Science--Lynch |
| 6GAEE7 | French Language--Goodrow-Trach |
| ALL SET | Physics II--Cowell |
| WGE4K2 | Psychology--Penn |
| E9JDMG | Psychology--Tevis-Finn |
| ALL SET | Spanish--Toubman |
| ALL SET | Statistics--Safer |
| EPWQ47 | Studio Art: Drawing--Drew |
| D792W4 | US Government--Buckingham |
| 77GZ64 | US History--Oasis |
---
As we head into NOVEMBER, here are a few important reminders from the MHS Yearbook Staff:
1) Senior Portraits are due MONDAY, NOVEMBER 2 via this private uploading link: https://images.jostens.com/415464605. If you get a screen asking you for a User ID, type in this number: 415464605.
2) Senior Bios and (Senior) "Can You Imagine" contributions, all of which are optional, are also DUE NOVEMBER 2 via separate Google Forms. Those links were sent to seniors via email.
Thanks for your support! If you have any questions, please check out the answers to some FAQs on the Yearbook page of the MHS website: https://www.medfield.net/o/medfield-high-school/page/yearbook--153.
---
Our Medfield Public School teachers and staff are working tirelessly to ensure our children's safety, social emotional health, educational progress, and happiness. This our chance to recognize all the little and big things teachers, staff and administration is doing to make this unsettled time purposeful!
Share the positive experiences your kids are experiencing during this time and we'll share publicly these experiences to show your support for our schools.
Family Nomination: https://forms.gle/LZPP54oZ15ANGgbg8
Staff Nomination: https://forms.gle/ss9kTVhup3kMcvH86
---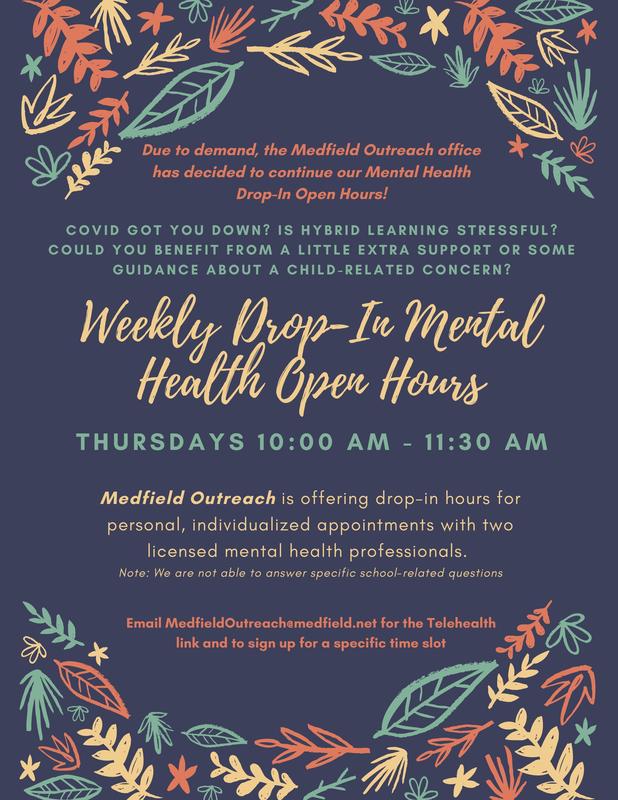 ---
SUPPORT THE MEDFIELD MUSIC ASSOCIATION THIS HOLIDAY SEASON!
WREATHS & BULBS! Medfield Music Association's Fall Fundraiser is in full swing. The MMA is accepting orders NOW for or our beautiful, updated 20" Noble Fir wreaths with natural incense cedar, juniper, ponderosa cone accents, and exceptional needle retention. The new design was met with rave reviews and COMPLETELY SOLD OUT last year. Also, NEW THIS YEAR, we're offering amaryllis bulb kits in assorted colors. Visit https://www.medfieldmusicassociation.com/shop for more information or to purchase. Thank you for your support!
---
WHAT: AN EVENING OF MUSIC WITH DAN & CLAUDIA ZANES
WHERE: ONLINE, LIVE ZOOM CONCERT
WHEN: SATURDAY, NOVEMBER 7, 2020, 7:00 PM
EVENT WEBSITE LINK: https://www.eventbrite.com/e/a...
TICKET PRICE: $15/Household
CONTACT: Eva Conley Kendrick, Director of Music, First Parish Unitarian Universalist of Medfield. 774-526-5093. evakendrick@comcast.net
---
MEDFIELD COALITION FOR PUBLIC EDUCATION NEWS
ONE MEDFIELD MOVES!
Walk, Run, Bike, Rollerblade, Swim or Skip your way to 20.52 miles between now and November 30th! The $25 fee per participant (all ages welcome) gets you: a tracking sheet for recording your mileage, "One Medfield" t-shirt after your mileage is complete and weekly emails to keep you motivated.
This event is sponsored by Medfield Orthodontics.
FLORAL WORKSHOP: Join MCPE for the first event in our One Medfield Virtual FunRaising Night In series with Alice's Table! REGISTER NOW!
MCPE has partnered with Alice's Table to bring this private fundraising workshop to your home on November 19th at 8:00 PM just in time for the fall holiday season! Sign up for this exclusive virtual class and create your own stunning holiday centerpiece.
Each ticket includes an abundance of farm-fresh flowers and a planter delivered to your doorstep the day before the event, so all you need to have on hand is your computer, a pair of scissors or floral clippers and some water!
Visit medfieldcoalition.org for more information on these exciting initiatives and other upcoming events!
---
DID YOU KNOW that you can now follow us on FACEBOOK, INSTAGRAM (@medfieldhs) and on TWITTER (@MedfieldHS)? If you are a fan of social media, you can keep up with the latest news from MHS by following us on any of these platforms.
To submit items to the WEEKLY NEWS UPDATE, please email MJ Ingram at mingram@email.medfield.net by 8:00 AM on Monday mornings.