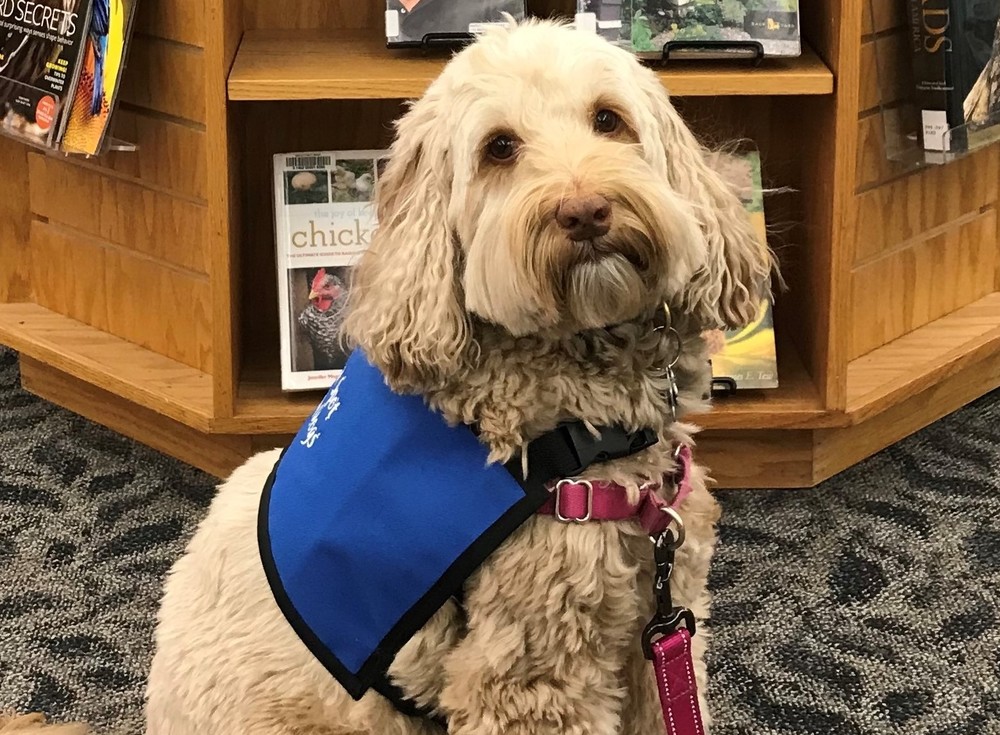 Weekly News Update - February 24, 2020
Medfield High School
Monday, February 24, 2020
A standing ovation and a round of applause to MHS senior, JOHN MCNEIL who won the STATE CHAMPIONSHIP for the high jump! John clinched the title with a jump of 6' 9". He's our first athlete to win an individual state title in many years. CONGRATULATIONS, John, and GO WARRIORS!
---
WINTER ATHLETICS TOURNAMENT PLAY THIS WEEK: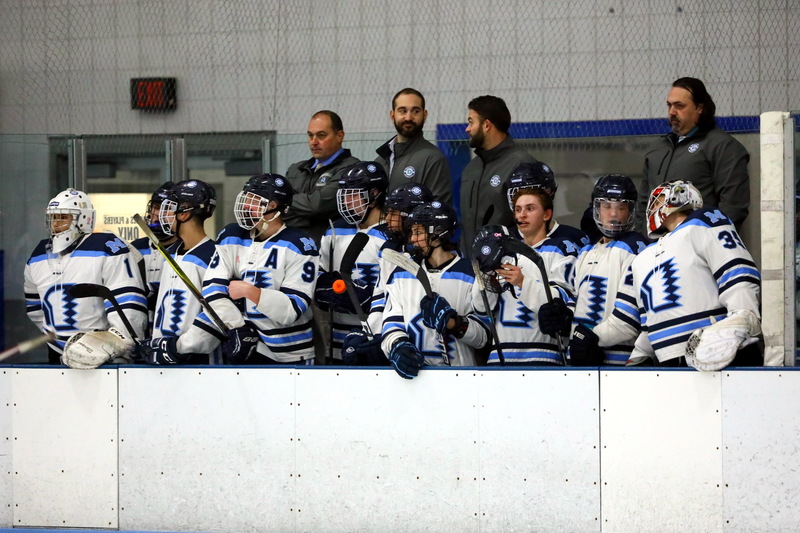 ---
MONDAY, February 24th - GIRLS HOCKEY v. Bishop Stang, 5:00-7:00 pm
Boch Ice Arena, Dedham
TUESDAY, February 25th - BOYS HOCKEY v. DR/Seekonk, 5:00-7:00 pm
Gallo Rink, Bourne
THURSDAY, February 27th - GIRLS BASKETBALL v. TBA, 7:00 - 8:30 pm
@ Medfield
---
COMING UP:
MHS SITE COUNCIL MTG: MONDAY, February 24 @ 3:15 pm - (MHS main office)
GRADE 8 PROGRAM OF STUDIES NIGHT: THURSDAY, February 27, 6:30 - 8:30 pm
MHS A CAPPELLA NIGHT - FRIDAY, February 28, 7:00 - 9:00 pm (MHS auditorium)
TERM 3 OPEN GRADEBOOKS visible through the Aspen portal, Feb. 28 - March 3
SPRING ATHLETICS INFO. MTG: MONDAY, March 2 @ 6:00 pm (Click HERE for more)
---
LIBRARY MEDIA CENTER UPDATE
Beginning later this week, we will welcome a therapy dog to Medfield High School. Lucy is a 6-year old Australian Cobberdog who is owned by Jennifer Kuzeja (MHS library aide). Lucy is certified through Bright Spot Therapy Dogs, and has experience working with students of all ages. Lucy will visit MHS on Fridays and will stay with Ms. Kuzeja at all times. For the time being, Lucy will remain in the library where students can choose to interact with her during reading periods and other approved times of the day.
---
FROM THE GUIDANCE OFFICE
PARENTS OF SOPHOMORES...
Save the Date! Sophomore Parent Night is Thursday, March 5th at 6:30 pm. Join the Guidance Department and learn about career exploration, future planning, course selection, mental health, and finding balance. Hope to see you there!
---
AP EXAM INFORMATION
COST FOR EACH EXAM: $100 LATE FEE $15 per test
PAYMENT WINDOW: January 21st--March 1st, 2020
If paying for AP exams presents a hardship of any kind, please speak to your child's guidance counselor. For students taking a high volume of exams we can set up monthly payment plans if necessary. If you have any questions regarding the AP exams, please contact the guidance office. For more information please see the AP Bulletin for Students & Parents here:
https://apstudents.collegeboard.org/ap/2019-10/ap-student-parent-bulletin-2019-20.pdf
MHS THEATRE SOCIETY PROGRAM NOTES
The Medfield High School Theatre Society will present Into the Woods with music and lyrics by Stephen Sondheim on Friday, March 13th at 7:00 pm, Saturday, March 14th at 7:00 pm or Sunday, March 15th at 2:00 pm.
DON'T MISS OUT! You can purchase tickets here https://medfielddrama.weebly.com/ordering-tickets.htm
---
CLICK HERE to view the MHS DAILY ANNOUNCEMENTS.

---
MEDFIELD MUSIC ASSOCIATION NEWS
Borchers Trust Law presents the third annual Medfield A Cappella Night on Feb. 28th at 7:00 pm in the MHS auditorium! Come hear featured group, Berklee College's On the Vox, as well as Medfield's own MHS Soundwaves, the Junior Jazz Choir, and groups from Newton North, Xaverian Brothers, Westwood, and Montrose High Schools. Tickets can be purchased at medfieldmusicassociation.com or will be sold at the door.
Medfield Music Association's monthly meeting will take place on Tuesday, March 3, at 7:00 pm in the MHS band room. Meeting Guest, Superintendent Jeff Marsden, will kick off the session with an overview of the district budgeting process, which will be followed by other current MMA business, including upcoming events and updates from music director, Jason Bielik. All current music parents welcome!
---
THE CAMBRIDGE NETWORK asks...Would you like to host an exchange student!
The Cambridge Network is looking for host families for exchange students during the 2020-2021 academic year. Don't miss this exciting opportunity for your family to meet and welcome an international student into your home...and get paid for it as well! For more information, check out their Host Family referral flyer and their Host Family FAQs sheet.
---
ANGP SENIOR FASHION TICKETS ON SALE NOW! Tickets are currently on sale for the MHS Fashion Show 2020! Come support our seniors in the biggest fundraiser for the All Night Graduation Party. Follow the LINK on the ANGP website to get your tickets before they sell out!
---
---
SENIOR PARENTS NIGHT OUT - a night of fun for our CLASS OF 2020 PARENTS hosted by Jennifer O'Connor to support the All Night Grad Party 2020.
TIME: Saturday, March 28th from 7:00-11:30 pm
PLACE: Dover Legion, 32 Dedham Street
The cost is $25 per person. You can VENMO @jennifer-oconnor-77402 or mail a check to 6 Juniper Lane. There are only 250 tickets available. Get yours NOW! Contact Jennifer O'Connor at Jennoconnor2000@hotmail.com or 508-479-0561 with any questions. Click HERE to view flyer.
---
Attend a FREE "Young Adult Document Signing" to learn the financial and legal obligations of becoming an adult in Massachusetts and sign important legal documents so parents/guardians can advocate for you after you turn 18 (forms like HIPAA, Power of Attorney, and a Health Care Proxy). You must be 18 to sign and bring a valid photo ID.
Date/time: Saturday, March 28 - 11:00 am - 12:30 pm
Location: Medfield Public Library
Speakers and Notaries:
Tim Borchers, Esq. and Debra Hedges, Esq. of Borchers Trust Law Group
Maria Baler, Esq. and Abby Poole, Esq. of Samuel, Sayward & Baler
Space is limited, so please register: REGISTRATION LINK
PLEASE NOTE: No individualized legal advice will be provided at this event sponsored by PEAK Community Seminars, a MA non-profit organization.
---
MASSACHUSETTS MISS AMAZING!
Save the date! Massachusetts Miss Amazing is coming to Medfield High School for its seventh annual event! Miss Amazing's mission statement reads, "Miss Amazing provides opportunities for girls and women with disabilities to build confidence and self-esteem in a supportive environment." Join us in supporting this goal and giving these girls and young women an opportunity to shine. This full-day event is Saturday, March 28th, 2020 and will be held in the Medfield High School Auditorium at 6:00 pm. Ticket sales are open to the public beginning on March 14th at ma.missamazing.org. If you would like to donate, visit https://missamazing.org/donate/. If you want to volunteer with the event, you can sign up to be a buddy, half day volunteer (helping hand), or a right hand man online at https://missamazing.org/volunteer/. If you know a girl or young woman who might want to participate in this event, refer them to the Miss Amazing website so they can learn more! Sign up a participant at https://missamazing.org/participate/. See you there!
---
DID YOU KNOW that you can now follow us on FACEBOOK, INSTAGRAM (@medfieldhs) and on TWITTER (@MedfieldHS)? If you are a fan of social media, you can keep up with the latest news from MHS by following us on any of these platforms.
To submit items to the WEEKLY NEWS UPDATE, please email MJ Ingram at mingram@email.medfield.net by 8:00 AM on Monday mornings.