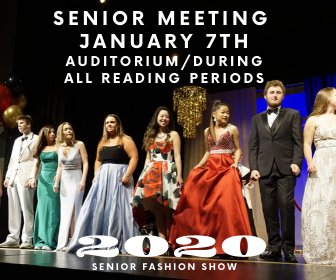 Weekly News Update - January 6, 2020
Medfield High School
Monday, January 06, 2020
MHS PTO meeting & COFFEE WITH THE PRINCIPAL this Wednesday, Jan. 8th
Please join us on Wednesday, January 8th @ 7:45 am for our monthly PTO meeting followed by the Principal's Coffee with Robert Parga at 8:15 am in room 125. All MHS parents/guardians are invited to attend.
---
MHS ADVISORY UPDATE
For the month of January, students will consider the importance of engagement in their academic life. Students will watch a short youtube video clip called "Alike" and discuss the interactions between the characters and their daily activities. Below please find some additional reading on this topic along with some questions you may want to consider as a family.
How 'Deprogramming' Kids from How to 'Do School' could Improve Learning
by Katrina Schwartz
"Well, Duh!" -- Ten Obvious Truths That We Shouldn't Be Ignoring," by Alfie Kohn
Questions to consider -
Which would you rather be - a passive or an active learner? Why?

Can you define teaching/learning? How does one facilitate the other?

What is the purpose of school?

What can you do as a family to increase student engagement?
---
FROM THE GUIDANCE OFFICE…ATTENTION SOPHOMORES (CLASS OF 2022)
MHS OFFERING THE PRE-ACT IN FEBRUARY
In February of 2020 Medfield High School will be offering the PRE-ACT for all sophomores. This OPTIONAL practice test for the ACT is normed for sophomores and is a great LOW-STAKES introduction into the college admissions testing window.
To register, families will log onto https://aptsusa.com/medfield/pact/ The fee for the test will be $35.00 with an option for a fee reduction. The registration window will be from Friday, December 6th through Friday, January 10th.
The PRE-ACT will be held at MHS on Saturday, February 8th, 2020 at 7:45 am. The test is approximately two hours and ten minutes long with an additional 45 minutes for pre-registration on test day. For more information about the PRE-ACT feel free to contact your guidance counselor or visit this link: https://www.act.org/content/dam/act/unsecured/documents/PreACT_info.pdf
AP EXAM INFORMATION
All students enrolled in an AP course(s) will be receiving invoices for AP exam beginning on January 21st. The invoices will explain the format/instructions for payment.
COST FOR EACH EXAM: $100 LATE FEE $15 per test
PAYMENT WINDOW: January 21st--March 1st, 2020
As we get closer to the May exam dates we will be meeting with students to explain:
-The AP exam schedule
-Sending scores to colleges
-Eligibility for extended time
-Potential conflicts with exam and/or field trips
-Financial Aid
If paying for AP exams presents a hardship of any kind, please speak to your child's guidance counselor. For students taking a high volume of exams we can set up monthly payment plans if necessary. If you have any questions regarding the AP exams, please contact the guidance office.
For more information please see the AP Bulletin for Students & Parents here:
https://apstudents.collegeboard.org/ap/2019-10/ap-student-parent-bulletin-2019-20.pdf

---
THE FISHBOWL PROJECT is swimming onto the scene at MHS!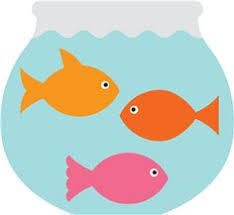 Senior Anna DeBettencourt is looking for help with her effort to change how Medfieldians discuss and perceive mental health. Her Girl Scout Gold Award, the Fishbowl Project, is looking for students in grades 8-12 to contribute and edit anonymous profiles about what it's like to live and go to school in Medfield. The goal of the project is to publish a full book of these profiles, but the deadline to get involved is January 17th! Questions can be emailed directly to project staff at thefishbowlprojectGA@gmail.com, or students can talk to Anna in person or contact her directly via her school email (adebettencourt2020@email.medfield.net).

---
CLICK HERE to view the MHS DAILY ANNOUNCEMENTS.
---
2020 ANGP SENIOR FASHION SHOW
We're seeking a few students with interests in any of the following areas: photography, video production, public relations and/or social media. Please note that the photographer(s) must be available for a few hours in the evening on either Thursday, 3/19 or Saturday, 3/21 and the video production person is needed for an hour or two on Friday, 3/20. Public relations and social media roles will begin in mid-January and conclude at the end of March.
If interested, please email Fashion Show Co-Chairs, Maryanne Sullivan (maryannesullivan5@gmail.com) or Jesse Pezzullo (jessepezzullo@yahoo.com), to learn more about these roles and if they may be a good fit for you. This is a great opportunity to use your skills and earn community service hours while supporting an important Medfield tradition. All proceeds from the Fashion Show benefit our annual substance-free All Night Grad Party. (Note: that these roles are designated for freshmen through juniors - we need our SENIORS to be the stars of the show!)
---
MEDFIELD MUSIC ASSOCIATION NOTES
The MMA is proud to sponsor a return visit of The Moxie Strings on January 16. The Billboard Top 20 classical strings musicians will work in clinics with Blake and MHS orchestra students during the day, and will perform a can't miss, high-energy concert with Medfield orchestra students that evening at 7:00 pm in the MHS auditorium. For tickets, visit medfieldmusicassociation.com or purchase at the door. Note that admission is free for ALL Medfield orchestra students!
MARK YOUR CALENDARS! The Medfield Music Association will be holding its January meeting on 1/7/20 at 7:00 pm in the MHS band room. All current parents welcome.
---
MEDFIELD COALITION FOR PUBLIC EDUCATION UPDATE
Register now for MCPE's 7th annual Trivia Night! Have you gotten your teams of 8 together yet for this fun and popular event? Visit medfieldcoalition.org to register!
Teams of up to 8 adult players (21 and over) will compete for prizes on January 31! This promises to be fast-paced and humor-filled, testing your knowledge in geography, sports, history, and more. All proceeds from this event will support the Medfield Public Schools.
---
LOOKING AHEAD:
Thursday, January 16 @ 7:00 pm - MOXIE STRINGS CONCERT
Friday, January 17 - TEACHER PROFESSIONAL DAY - MHS Early Dismissal @ 11:10 am
Monday, January 20 - ALL Medfield Public Schools CLOSED
(Martin Luther King, Jr. birthday observance)
---
DID YOU KNOW that you can now follow us on FACEBOOK, INSTAGRAM (@medfieldhs) and on TWITTER (@MedfieldHS)? If you are a fan of social media, you can keep up with the latest news from MHS by following us on any of these platforms.
To submit items to the WEEKLY NEWS UPDATE, please email MJ Ingram at mingram@email.medfield.net by 8:00 AM on Monday mornings.